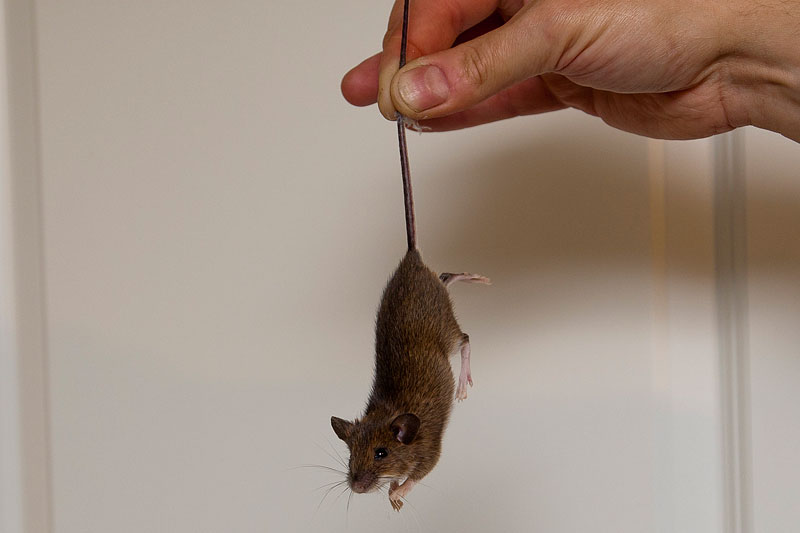 (1/10) Living on the countryside - we found this little cute fella hiding in our bedroom.
---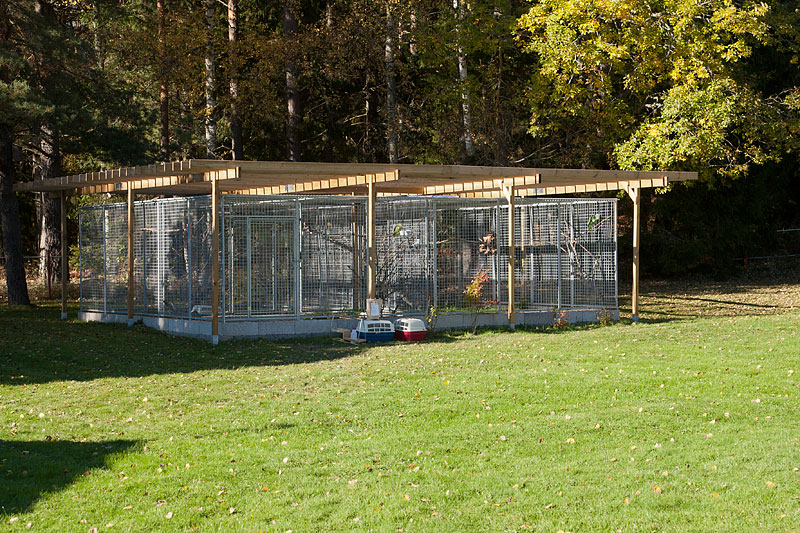 (6/10) October and still some warm days.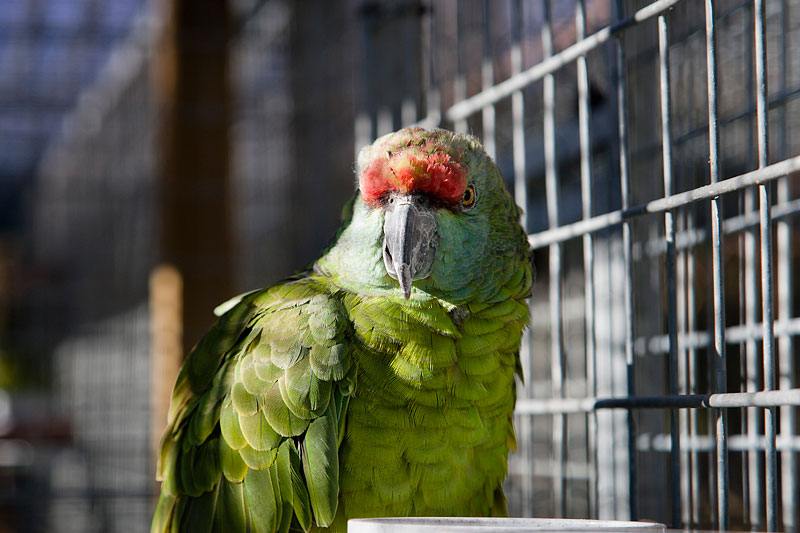 Wonder if it will be just as hot as last autumn?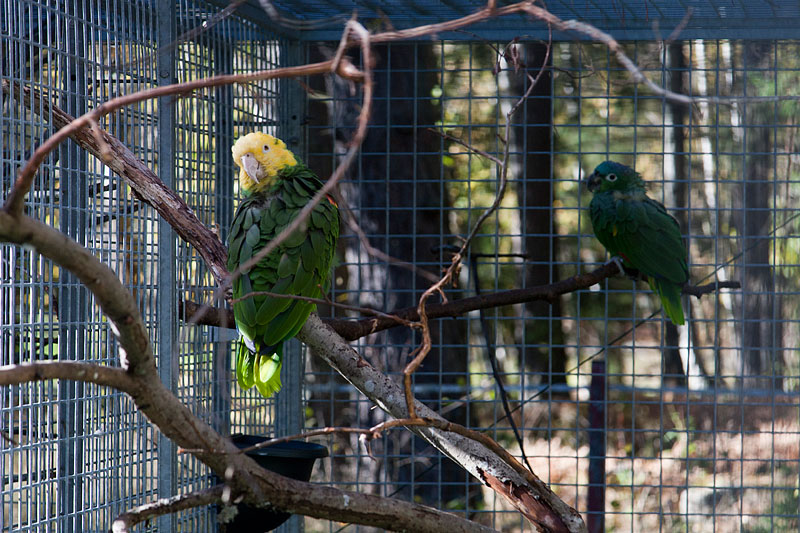 It is after all much nicer to be outside!
---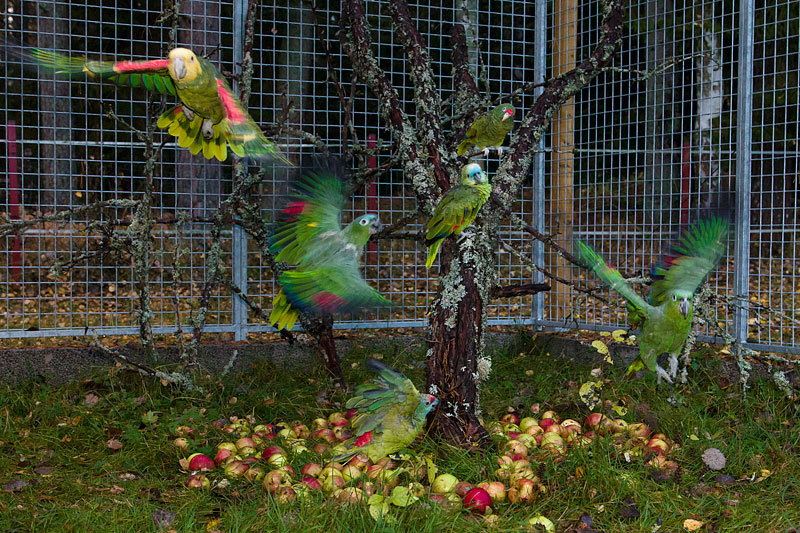 (14/10) Thought they forgot how to do this. You know that we think it is embarrassing that you haven't replaced the summer picture at the frontpage since long?
---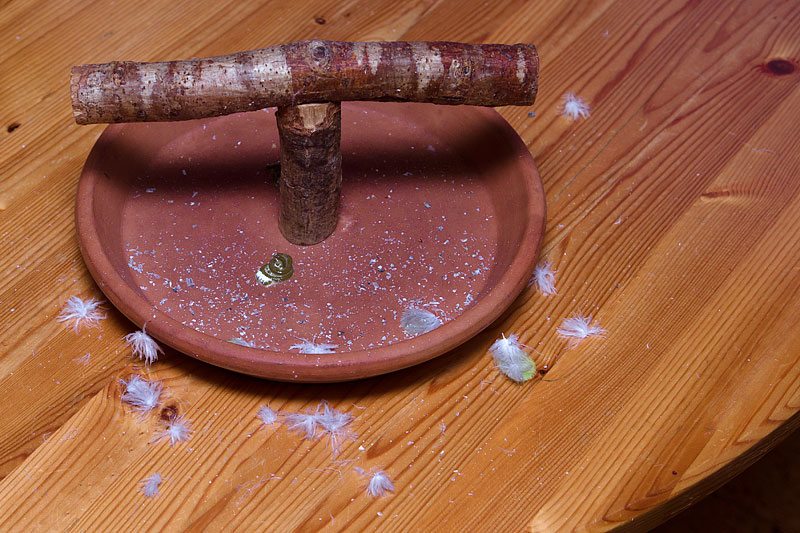 (20/10) The result after a preening session.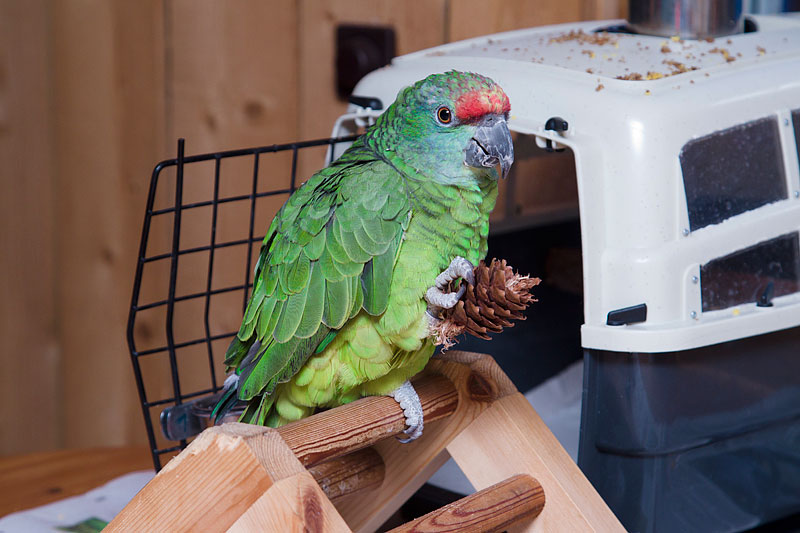 And then you get hungry.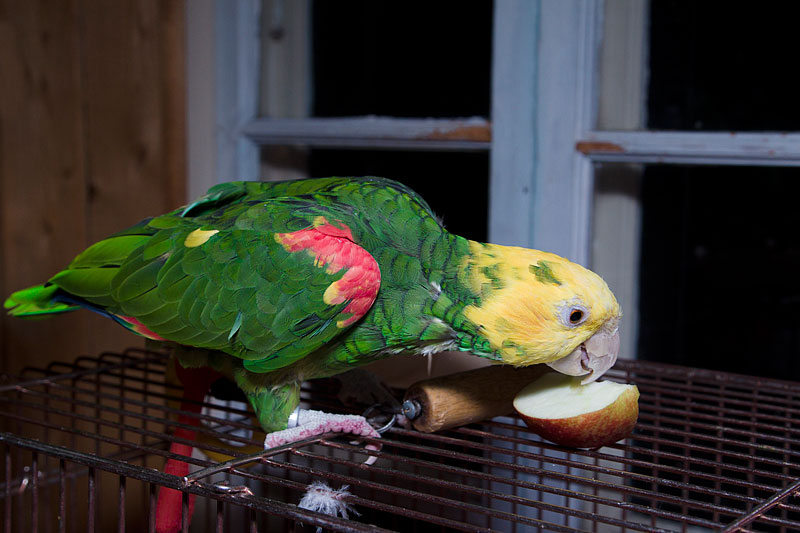 Apple from our own yard, no pesticides.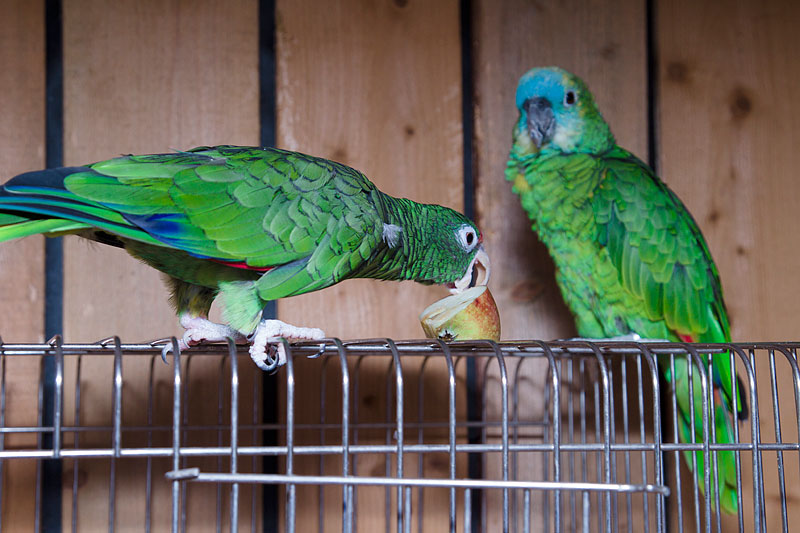 Sweet!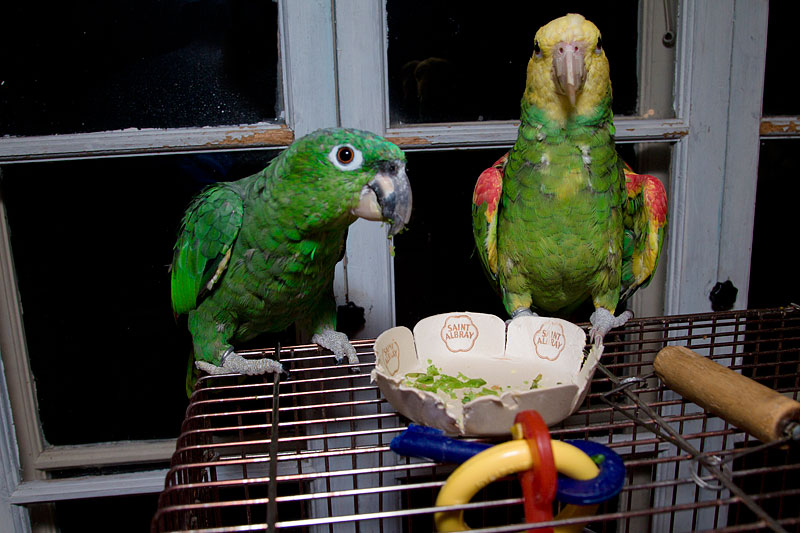 Too tired to play.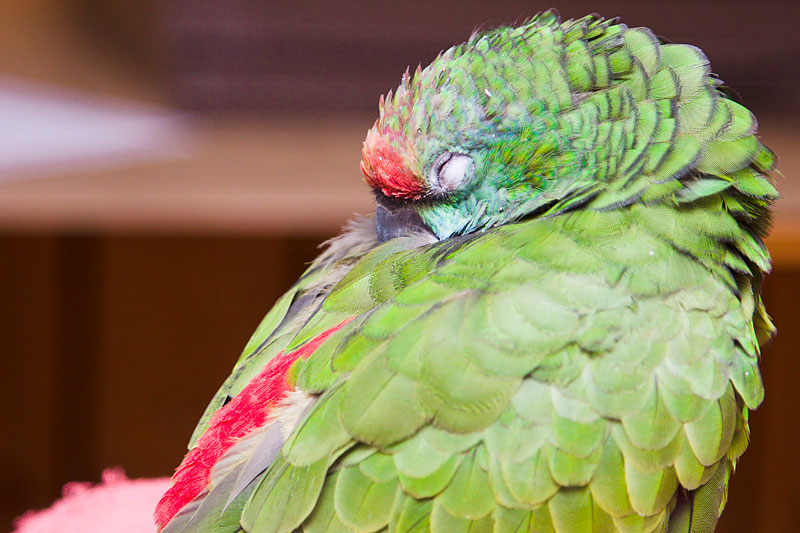 Good night!
---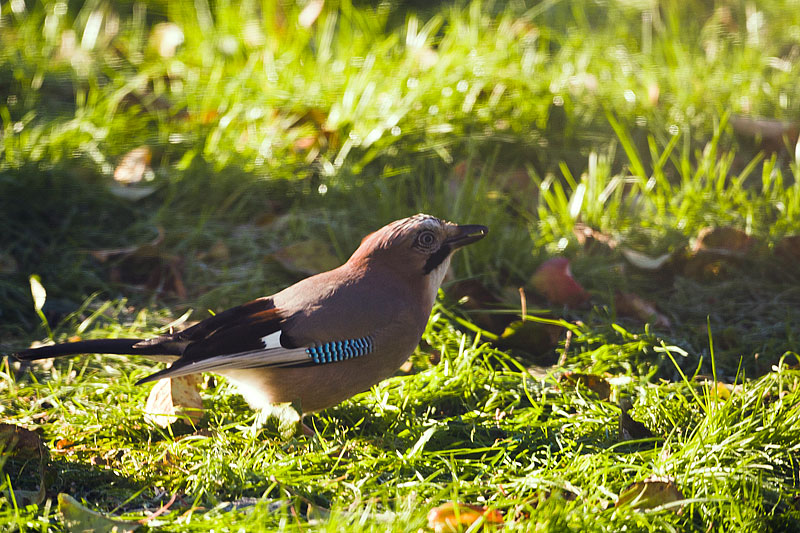 (27/10) A Jay coming to feed on our apples and sunflower seeds.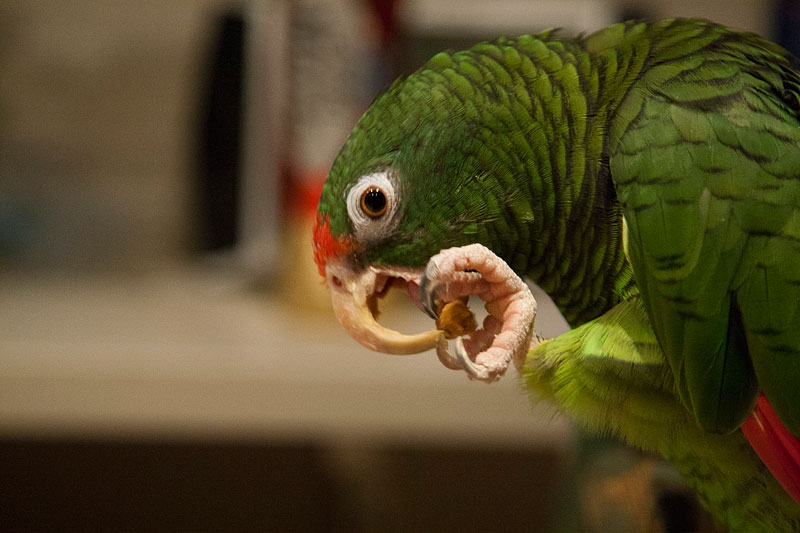 Talking about that, it's time to practise ginger bread eating when Christmas soon is here.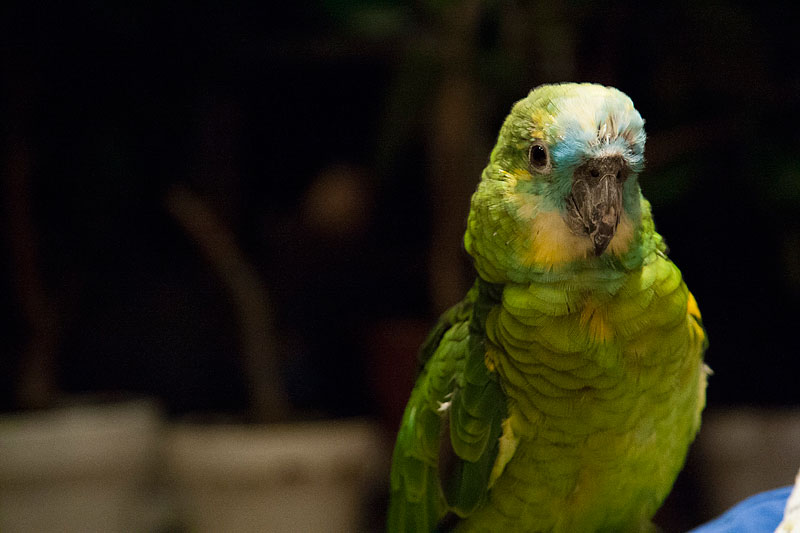 See, my feathers are comming back!
---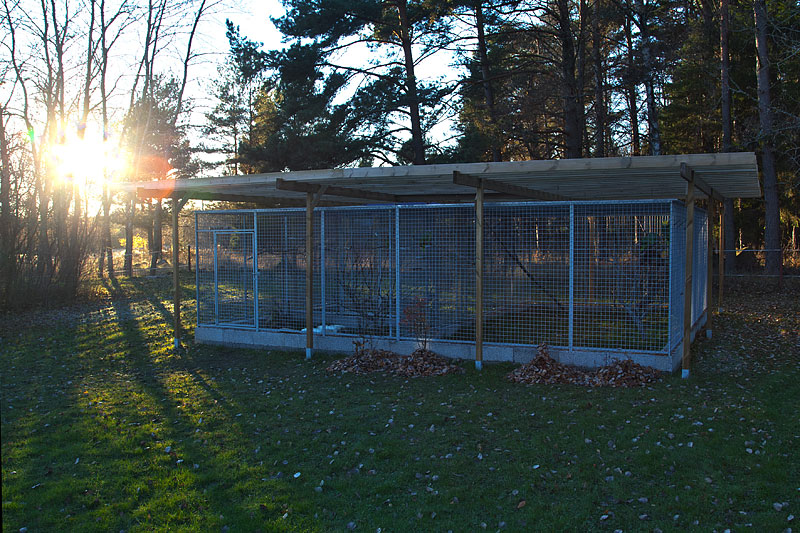 (28/10) Decent weather again, but there is not much time when the days are getting shorter and shorter.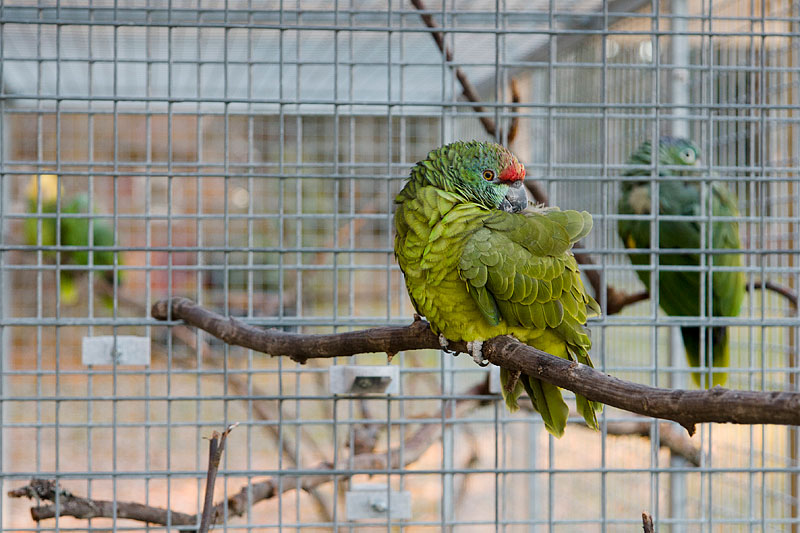 So let's preen the feathers...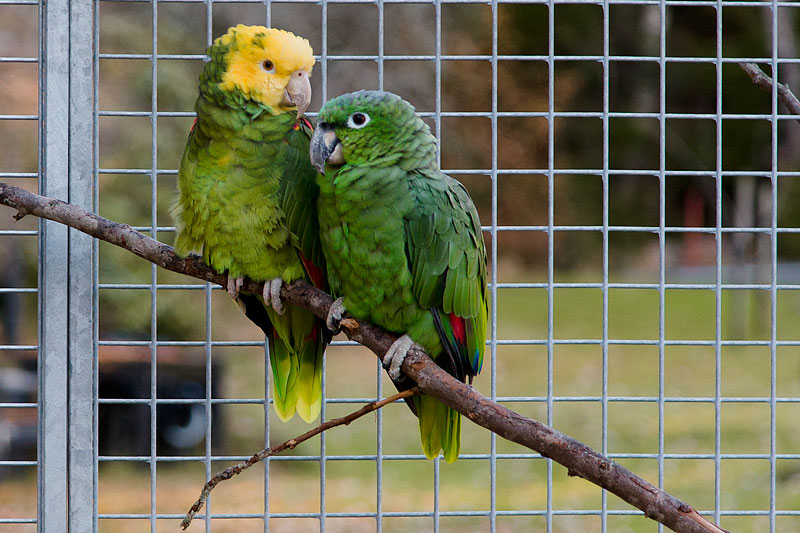 ...relax and...
...when rested, start to play!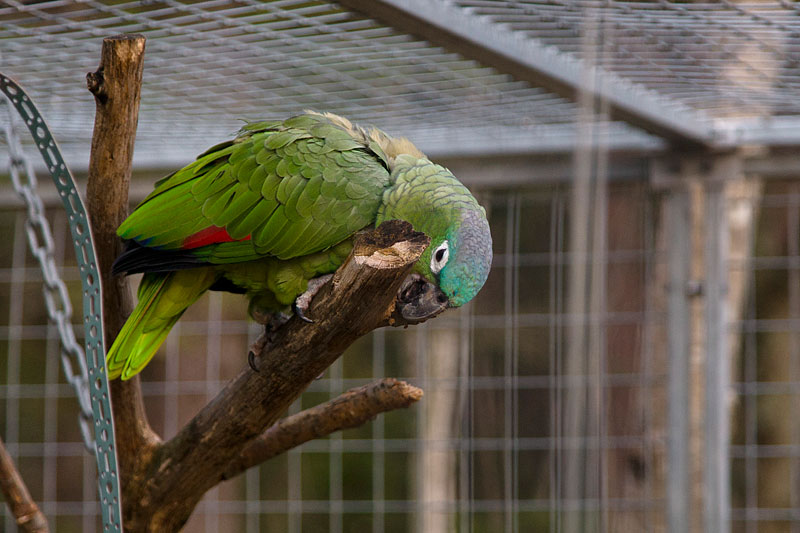 Old wood, yummy!
---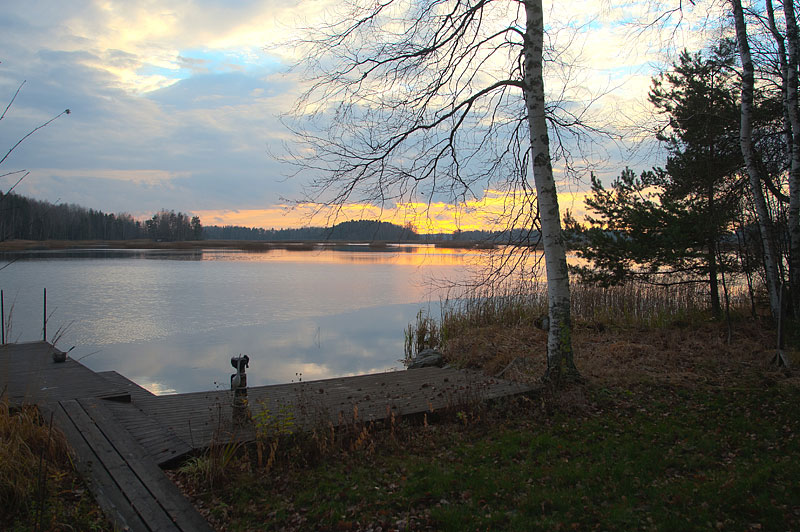 (1-4/11) November, the last trip to the summerhouse this year :o(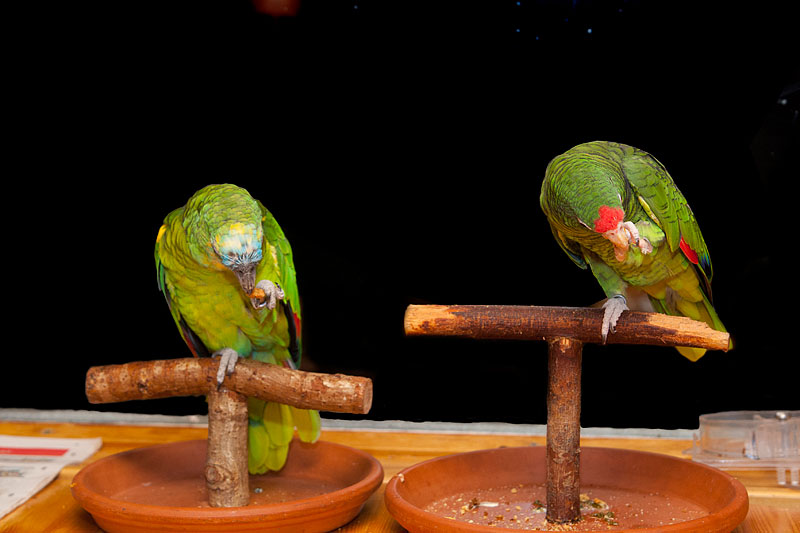 Being indoors, eating...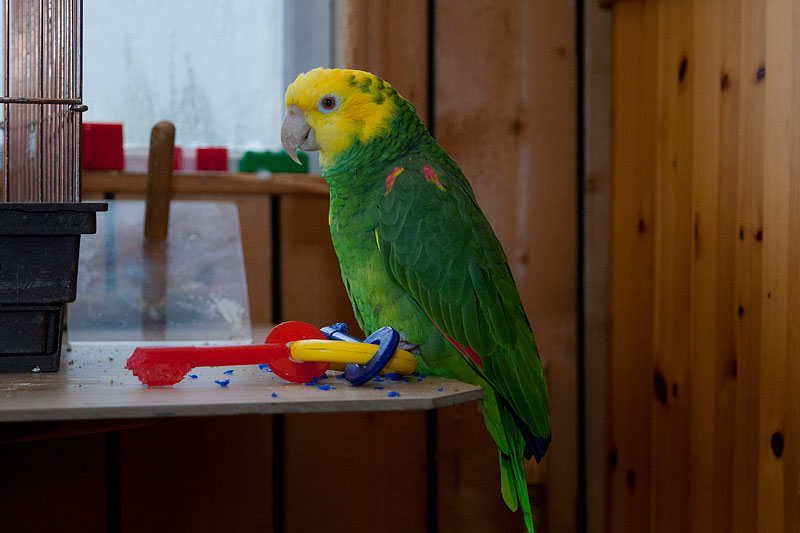 ...playing...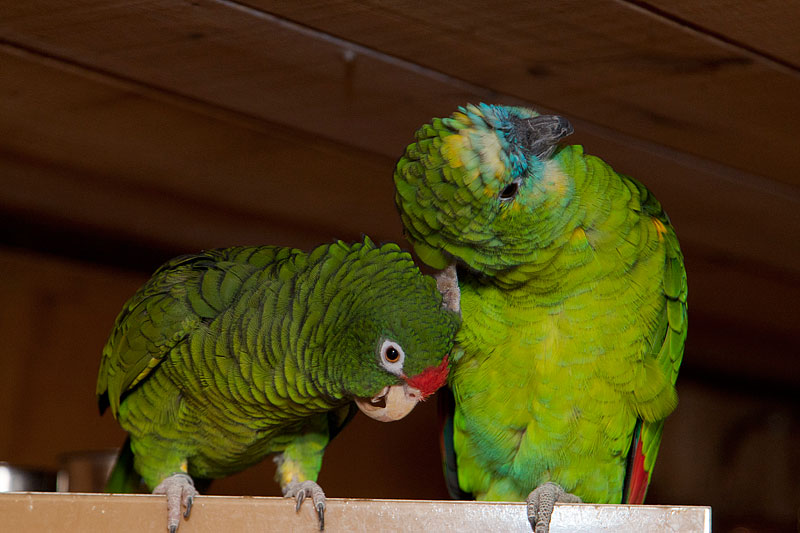 ...cuddling...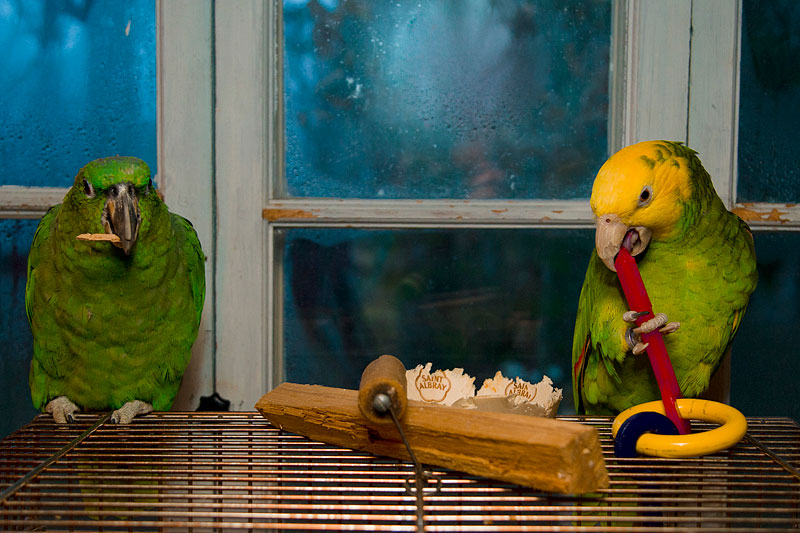 ...great fun!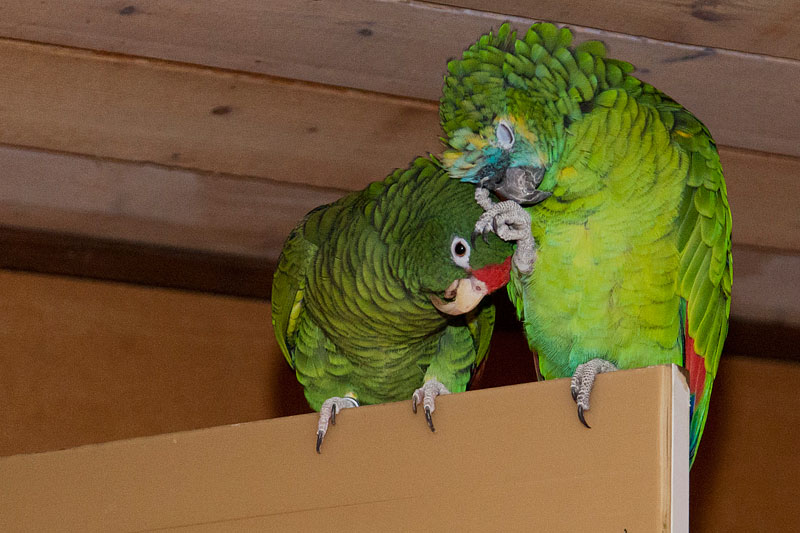 Hey! Gimme some scratching!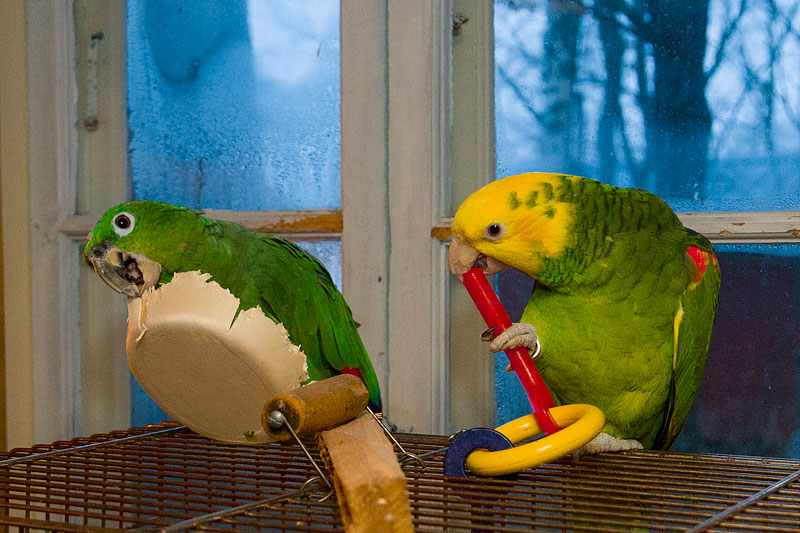 Is that wooden thing fun?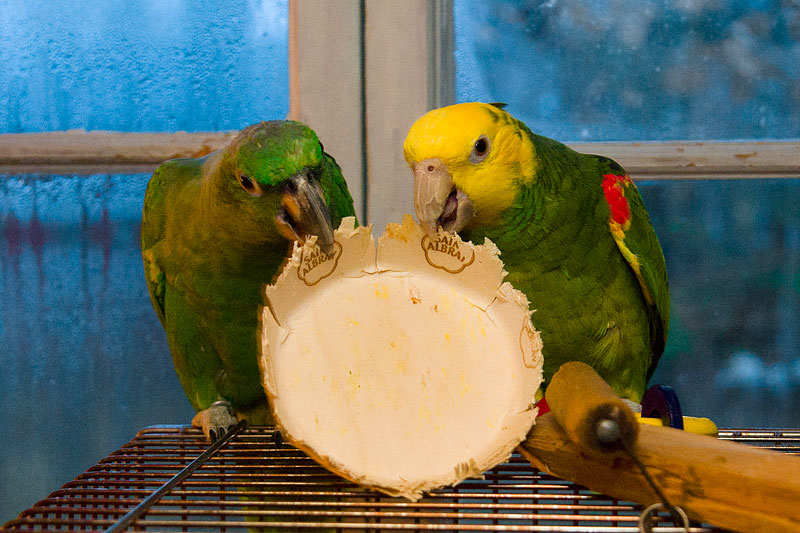 Team play, even more fun!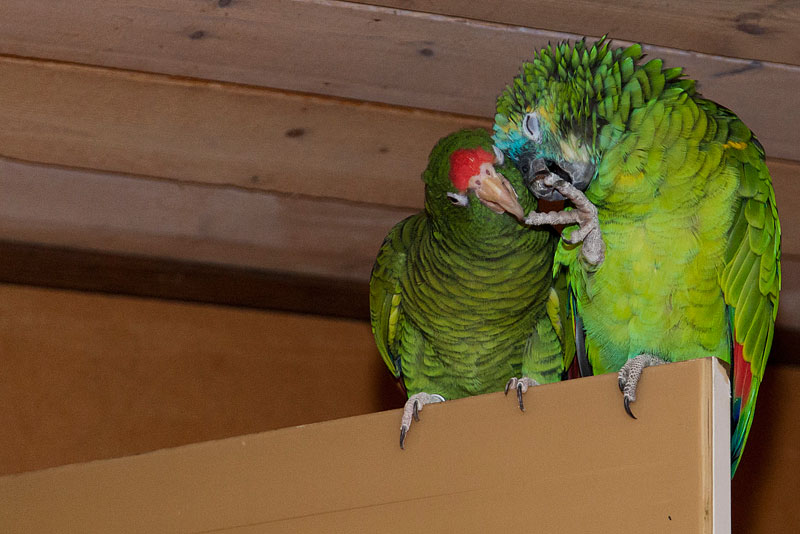 Hey, it is me you should preen!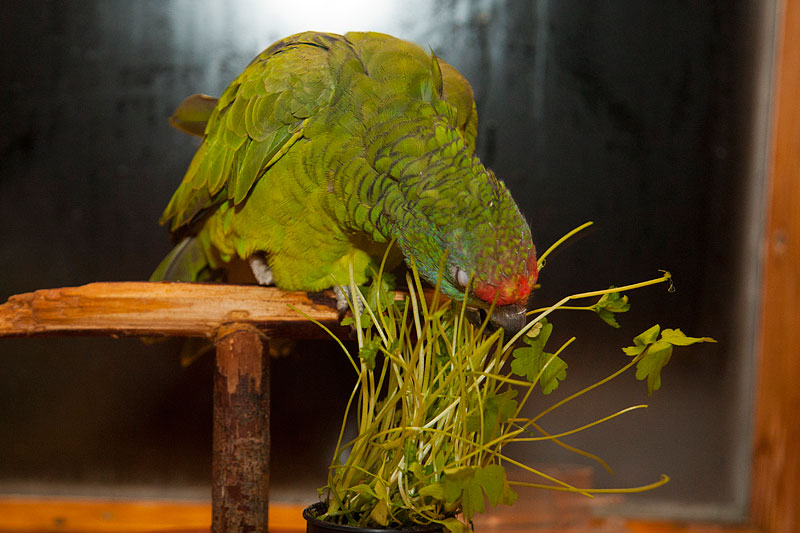 Leftovers...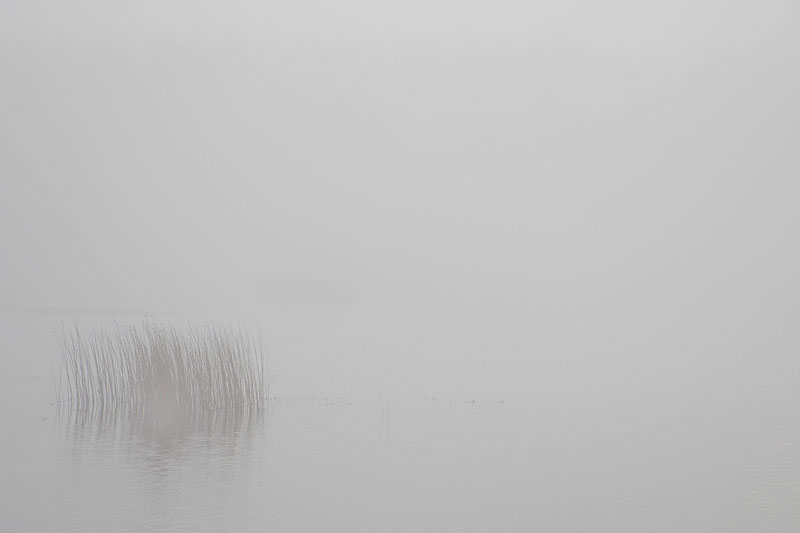 Fog, i.e. no visibility, wet and cold.
---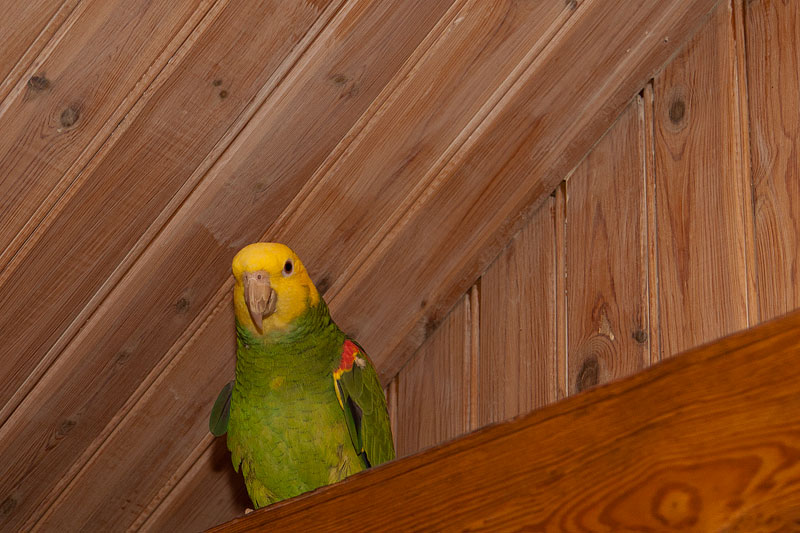 (10/11) Gruff in the kitchen ceiling...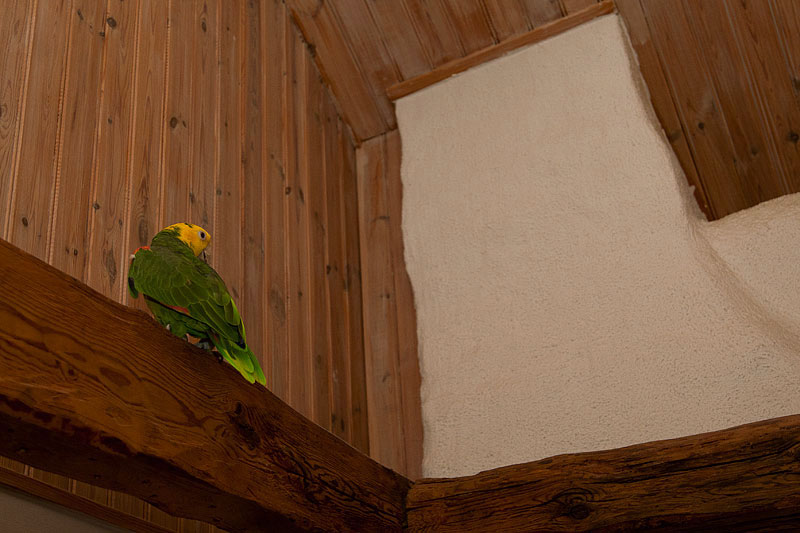 So what can I examine?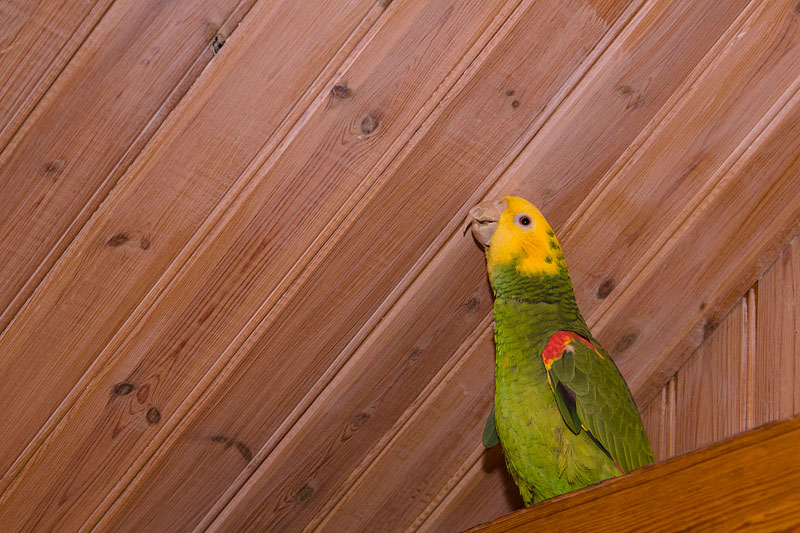 Hmm...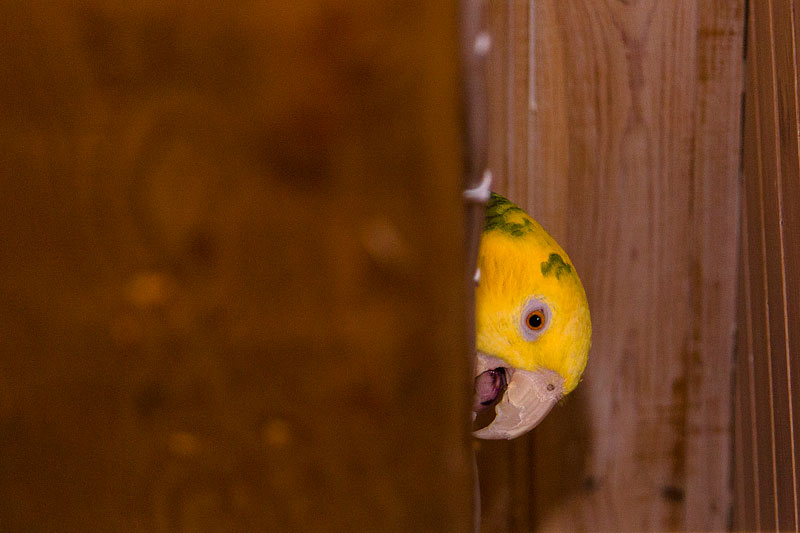 Aha, a well hidden cable! Out you go!...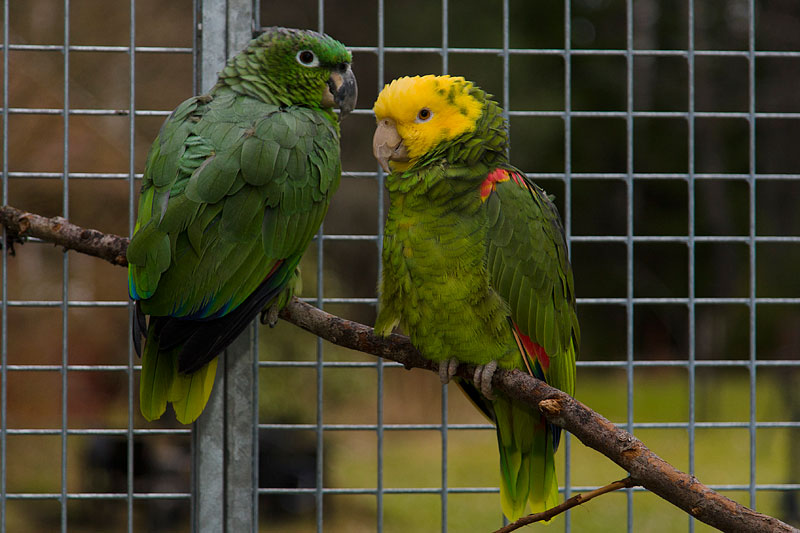 ...There is still enough warmth for you to be out.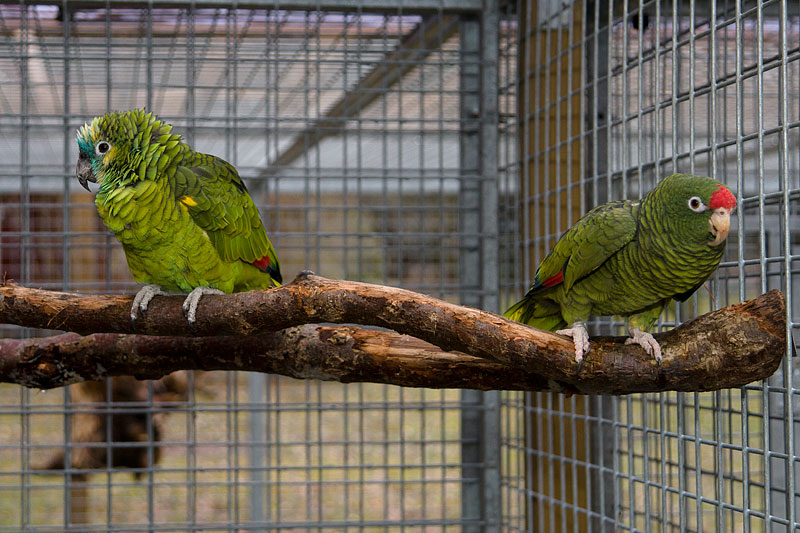 You didn't scratch me!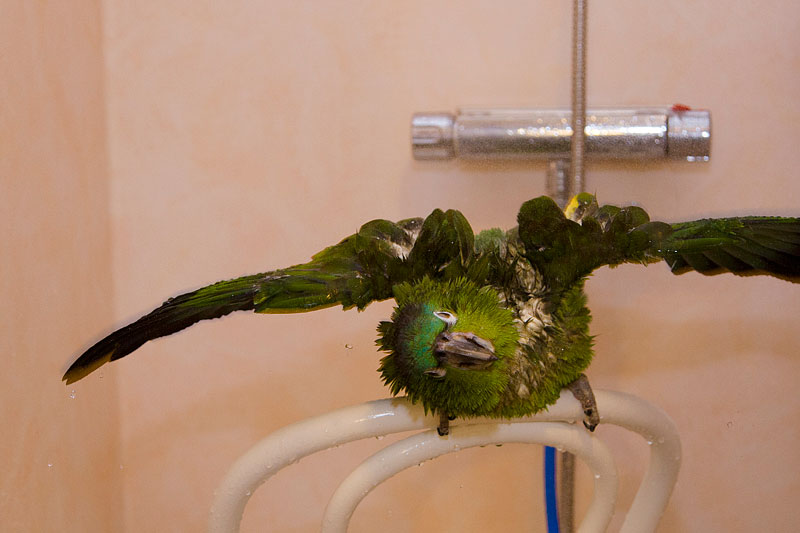 Winter, means that you have to shower indoors.
---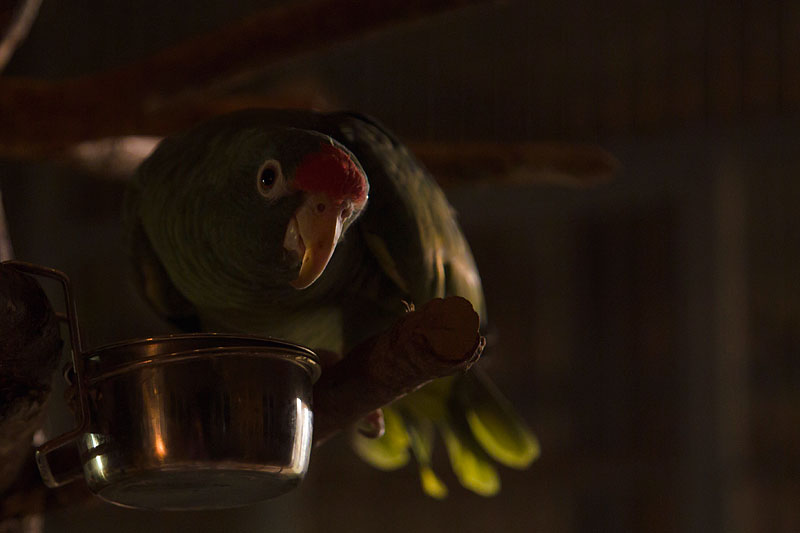 (18/11) Late evening snack.
---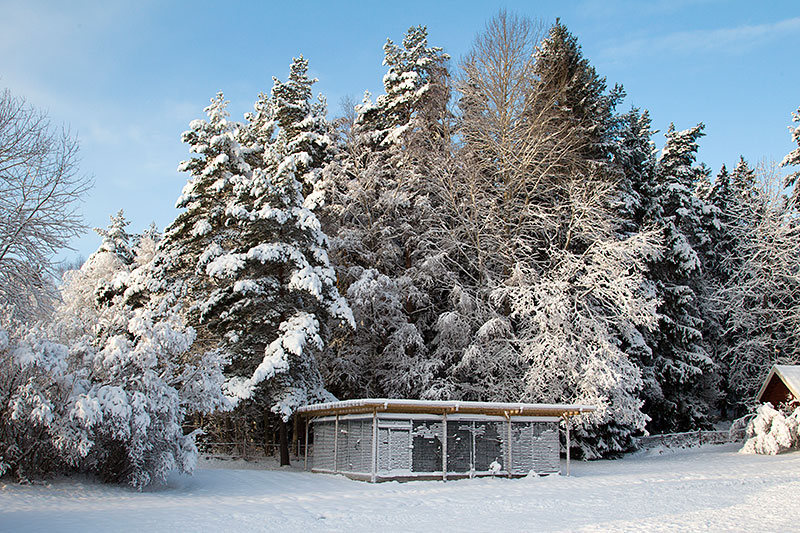 (1/12) What happened?! December just started and everything is already infected with that white thingy.
---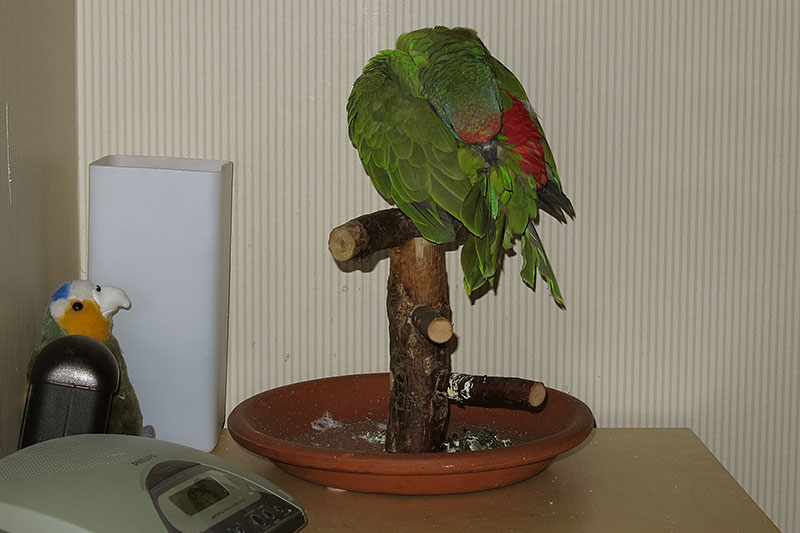 (24/1) Christmas Eve morning, I'll better look great today.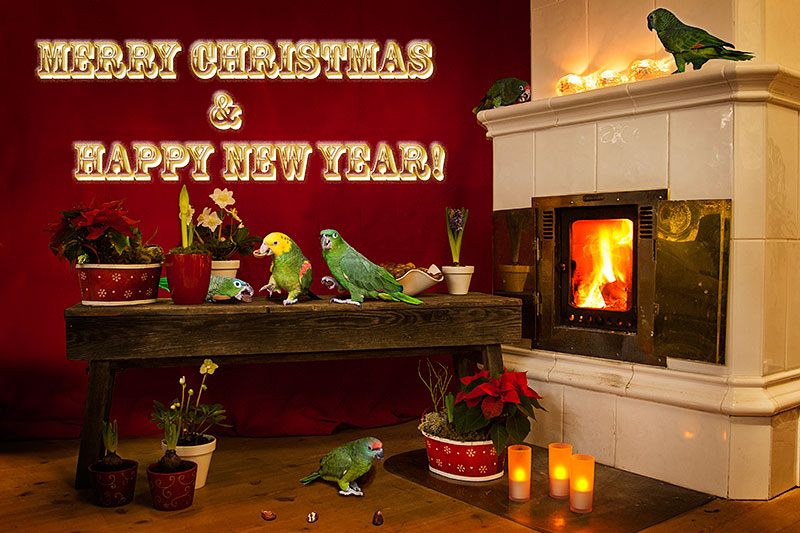 That's me at the bottom!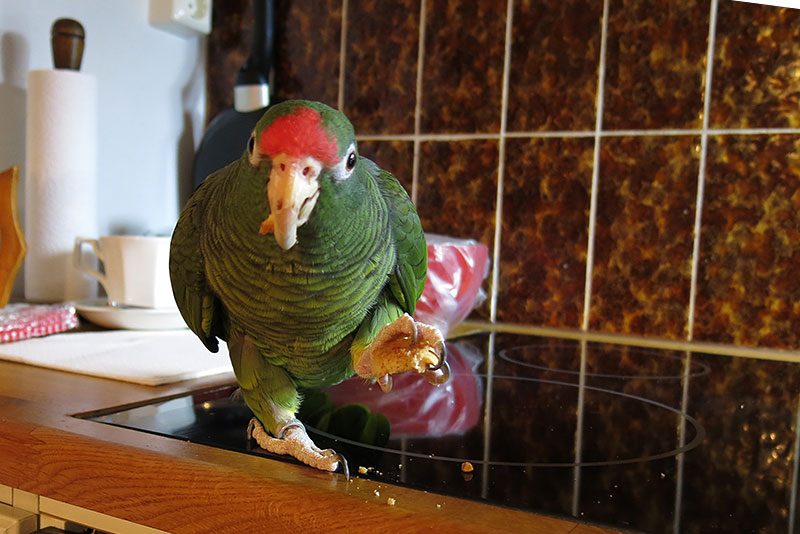 A cookie, yummy!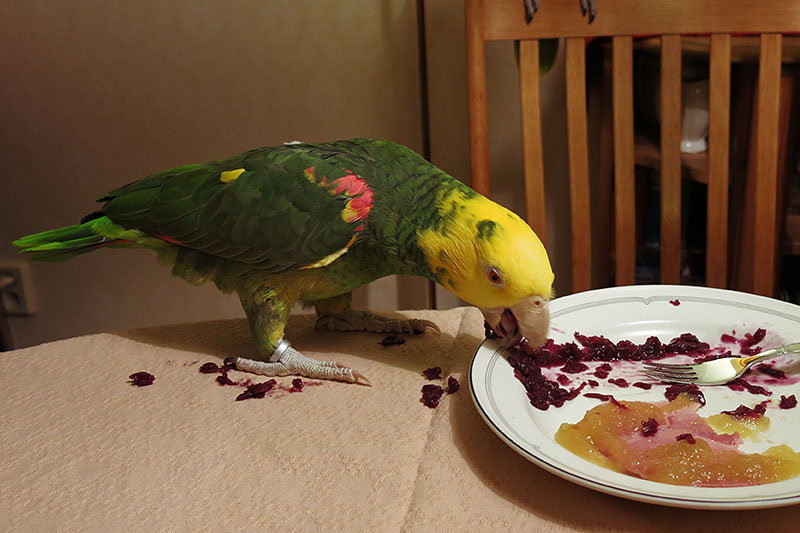 And Christmas leftovers.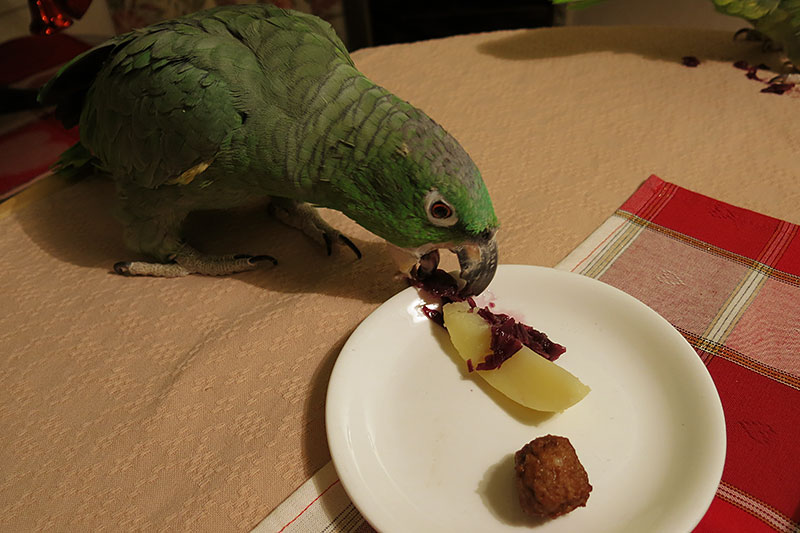 That is always tasty!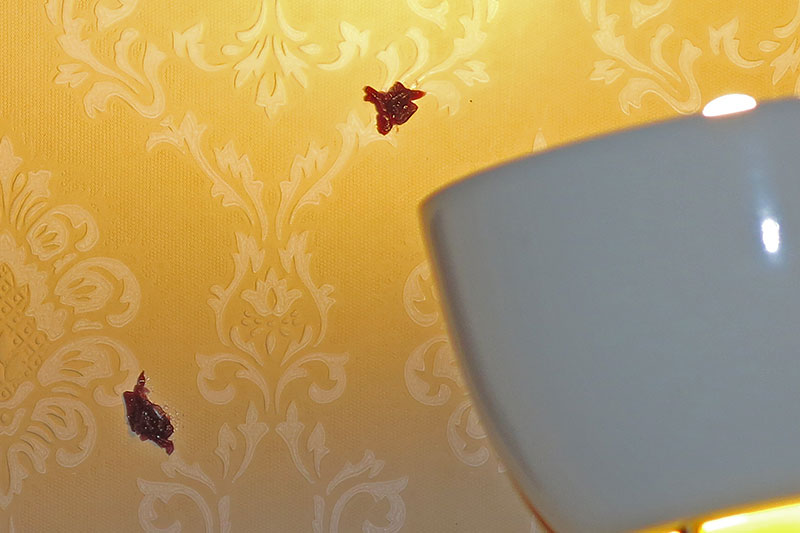 Still, some of it got stuck to my beak...
---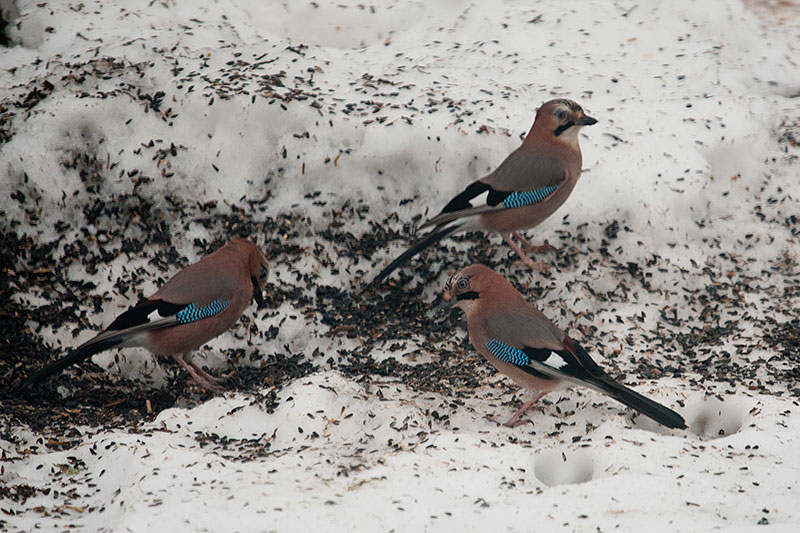 (31/12) The Eurasian Jay is extremely cautious, but with luck you get a picture of them feeding on sunflower seeds dropped by other birds.
The journey continues over 2013!