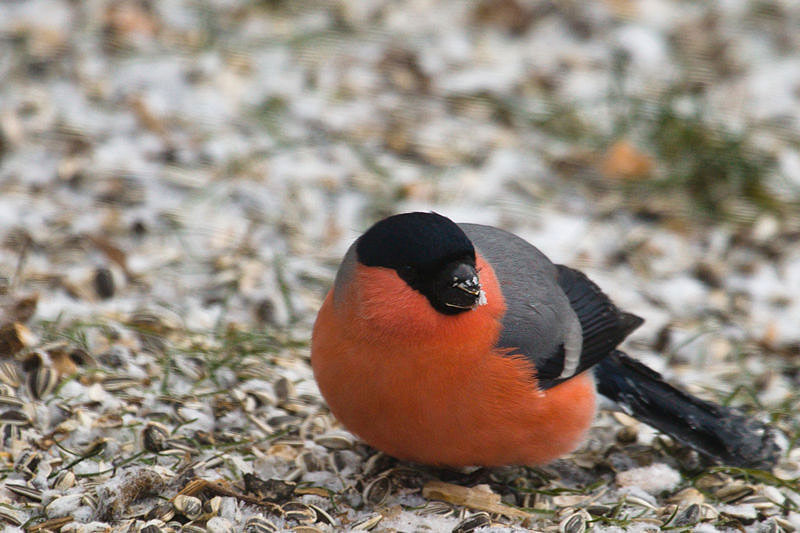 (8/1) Another benefit is all the birds outside the kitchen window. Here a male Bullfinch.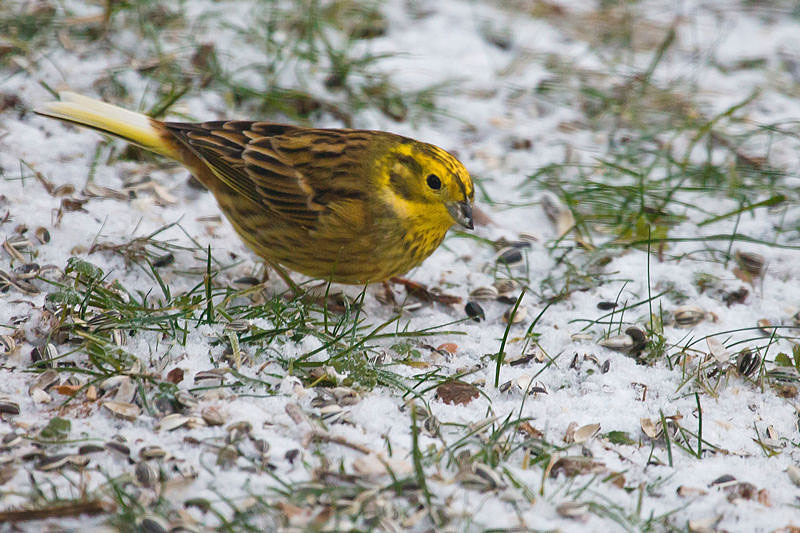 And a Yellowhammer. Looks almost like a Canary bird.
---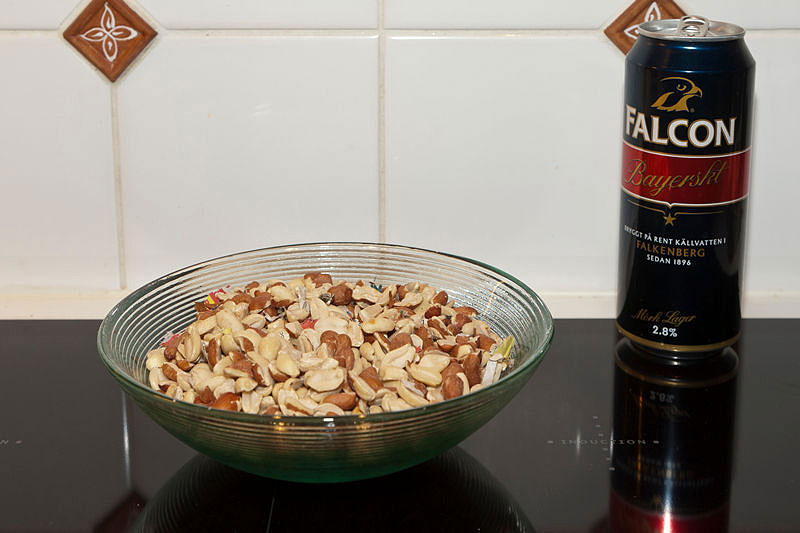 (9/1) What's this, leftovers from the New Year's party? Nope, this is the stock of food some Yellow-necked Mice living in our garage for the last two months had collected. Until now, we could not understand why they never got trapped in the mousetrap. Why should they eat our crap food when they could eat peanuts intended for the birds outside and wreak havoc with our precious stuff in the garage? Made us think of fat cousin Emile in the movie Ratatouille.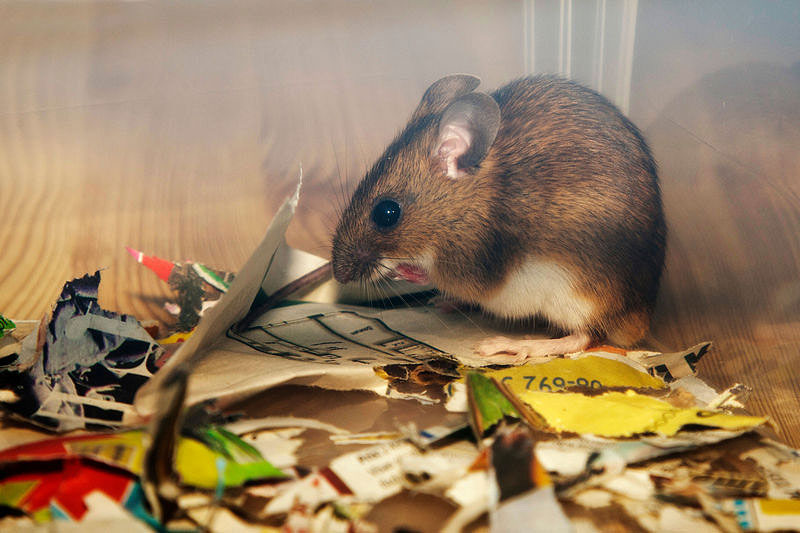 All by a sudden we found their nest at the bottom of one still not unpacked cardboard box. We caught one, but the other disappeared. They may be hard on your stuff, but when did you see such a cute thing? We couldn't kill it and let it go far away from our house. His/her friend was not so lucky, when the nuts where gone the rat poison got it.
---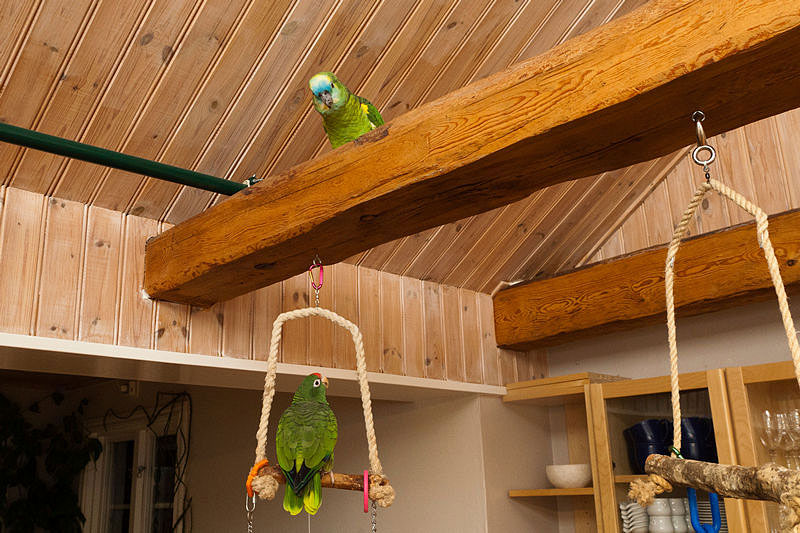 (15/1) What's happening up there?
---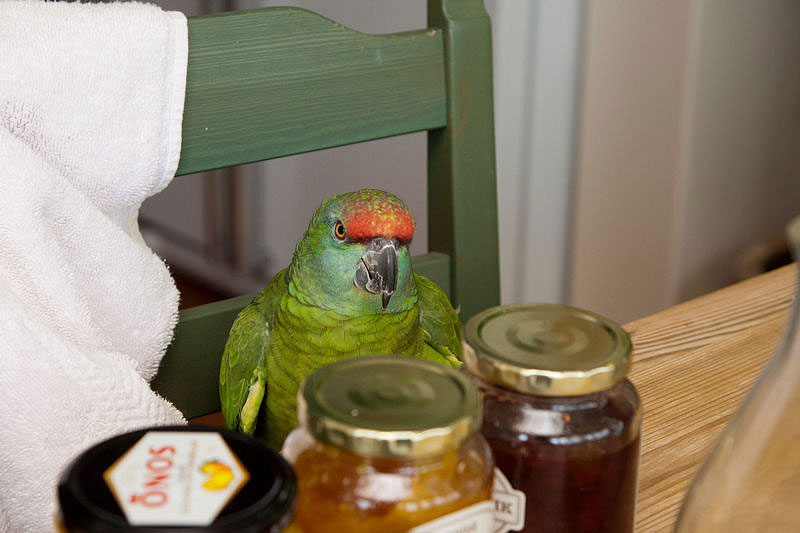 (28/1) Maybe I should try to climb up to the kitchen table?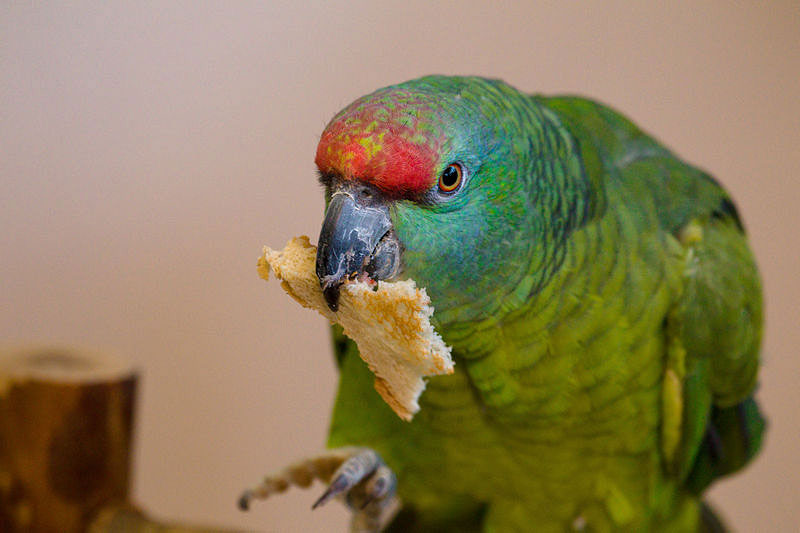 Victoria loves weekend breakfasts. Toast with marmalade, yummy!
---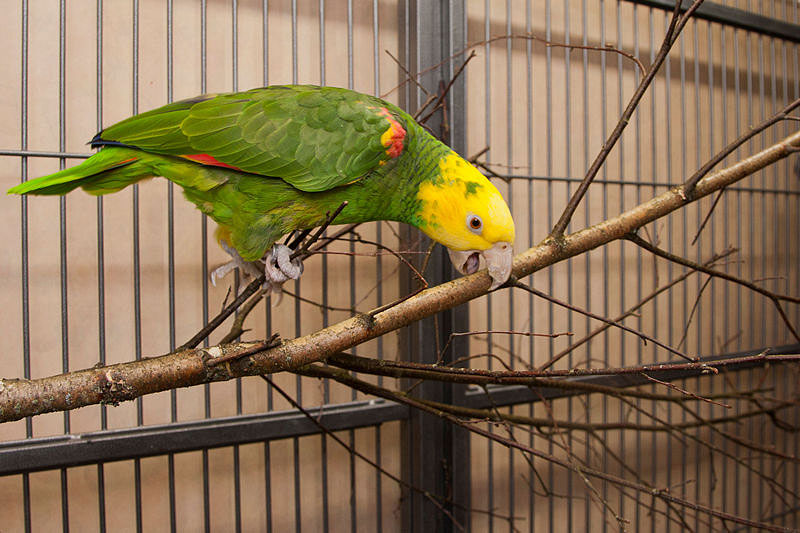 (5/2) A small tree, even better!
---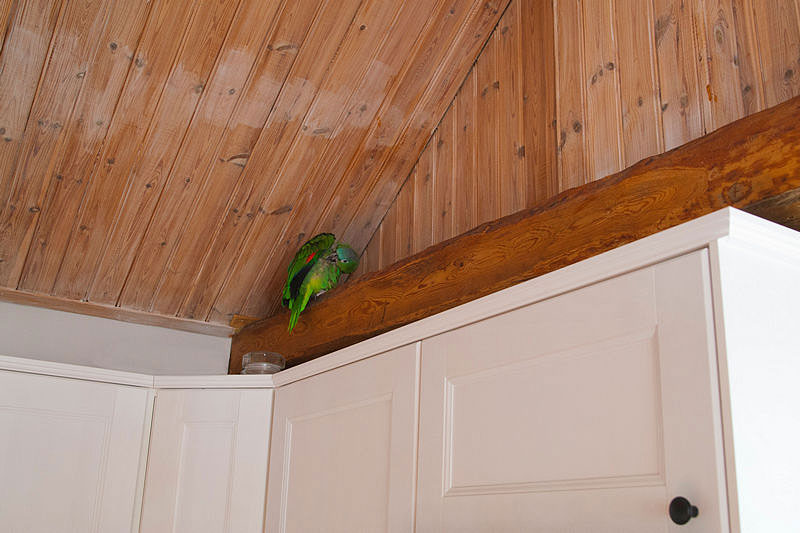 (12/2) This new kitchen has many advantages, look at this corner well suited for preening.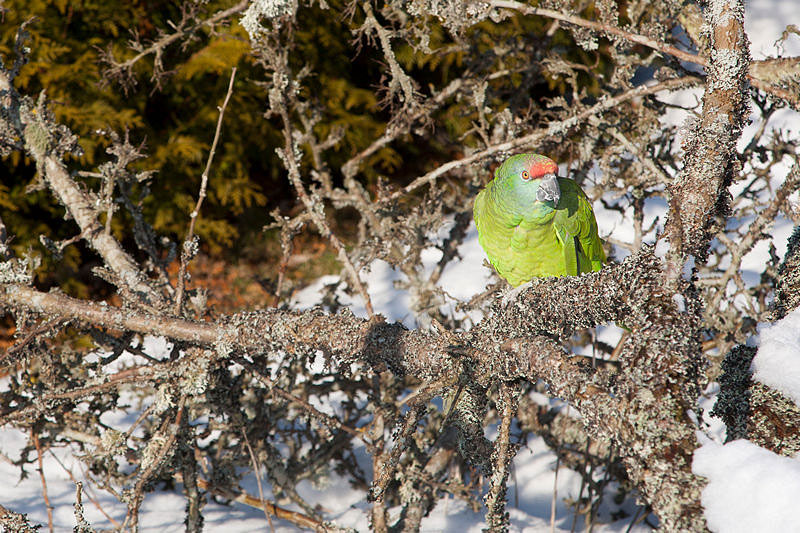 February and Victoria was the lucky one premiering being outdoors.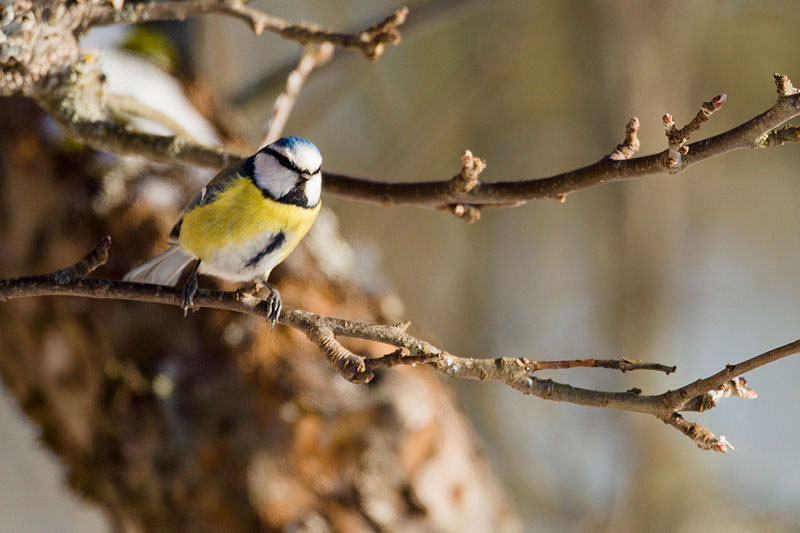 A much more common bird, Blue Tit.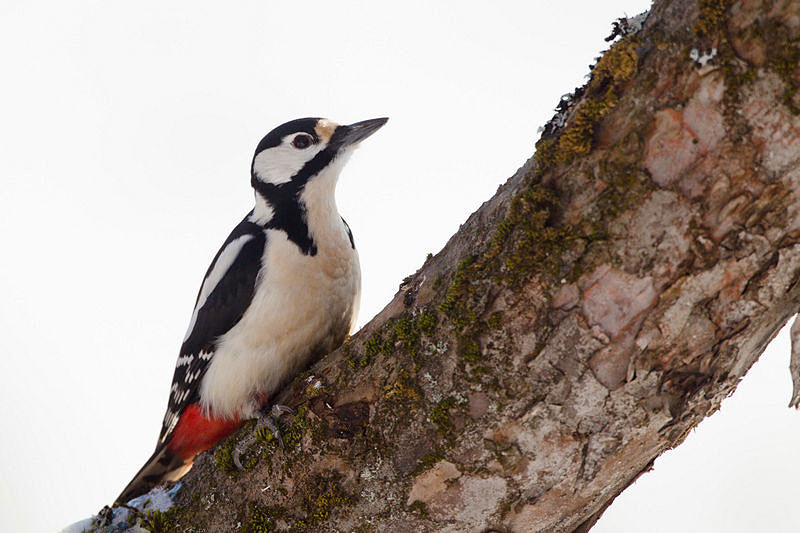 We have a few Great Spotted Woodpeckers visiting us every day. They are fun watching.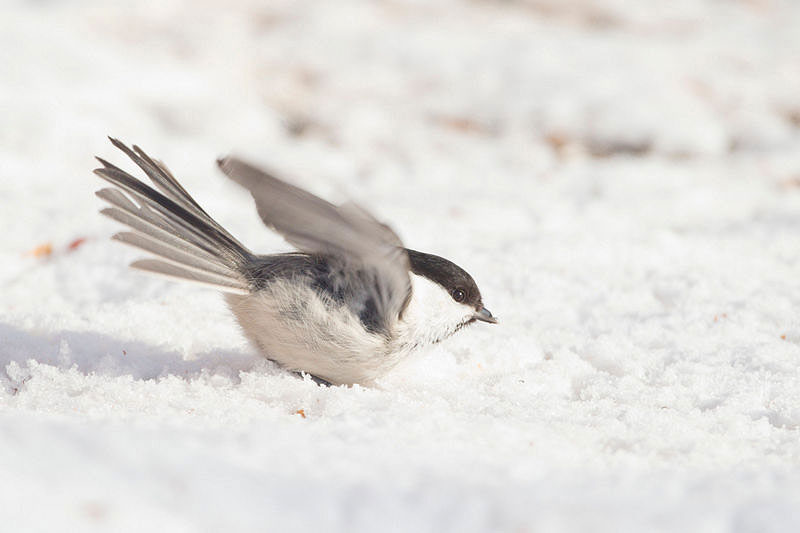 Not common if in town, but we have lots of them, Marsh Tit.
---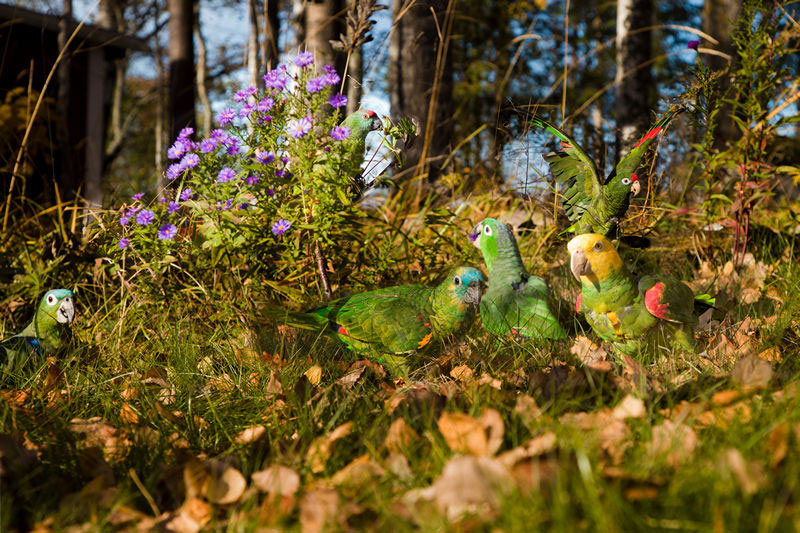 (17/2) We are getting the hang of tweaking the winter's group pictures, or maybe more correct, cheating. This one is from October.
---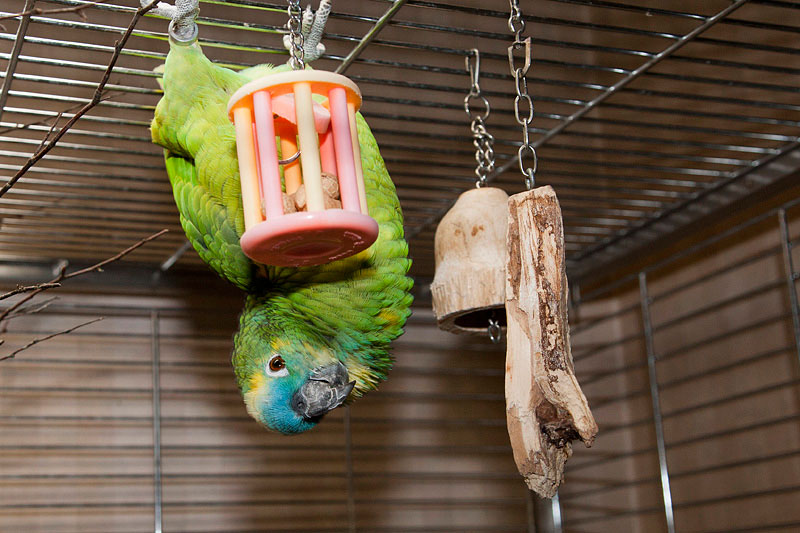 (24/2) We are still inside waiting for the summer.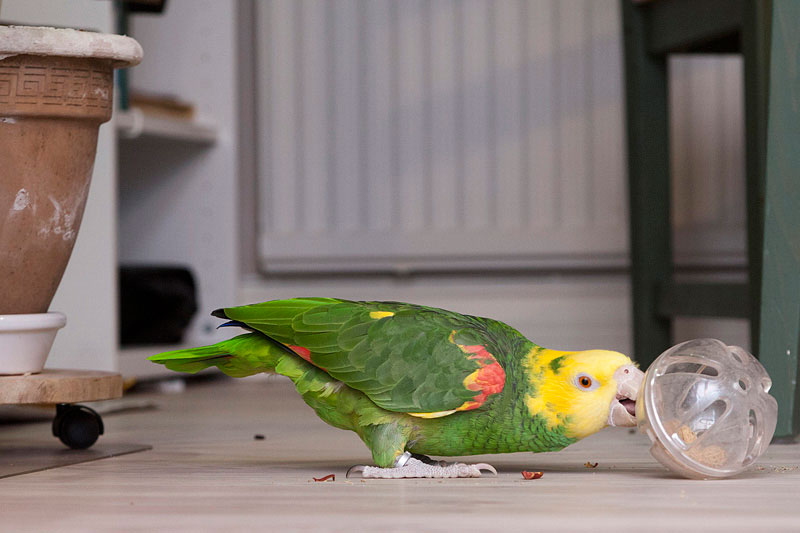 Investigating or plundering what there are to find.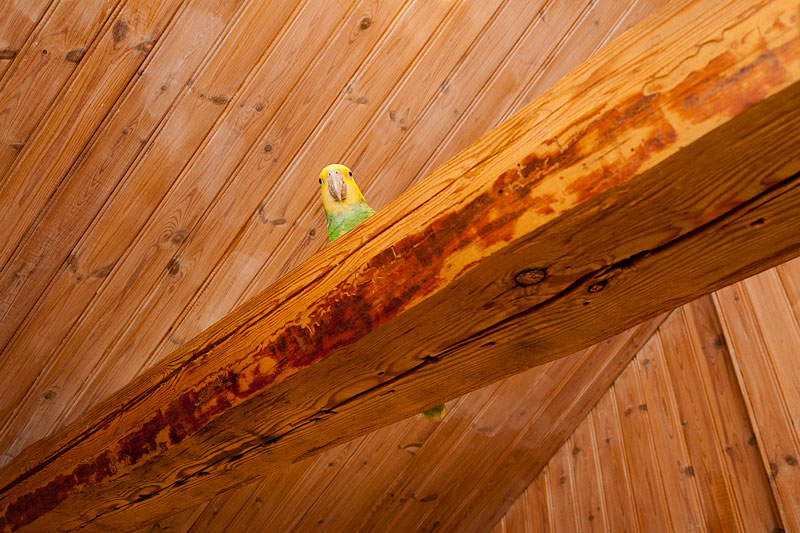 Nice ceiling by the way!
---
(4/3) The first sign of spring, Morran's wounded foot from a fight with Fia.
---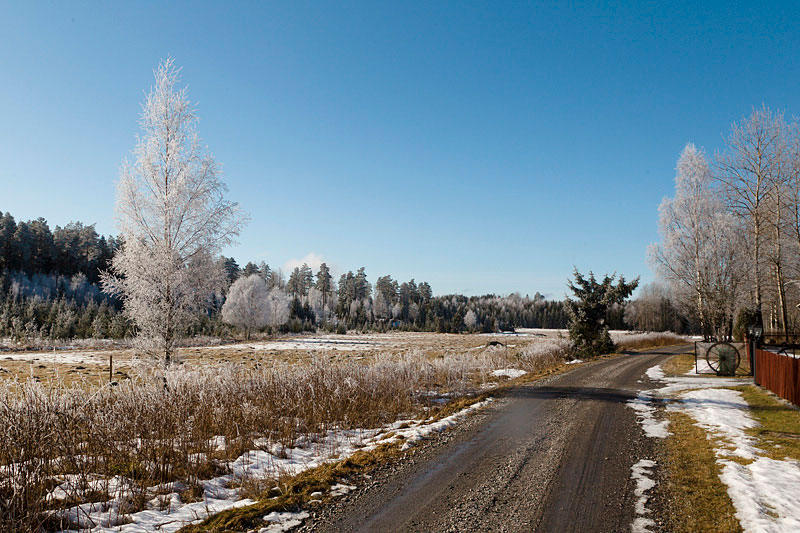 (5/3) Another first indication of spring, lovely weather.
---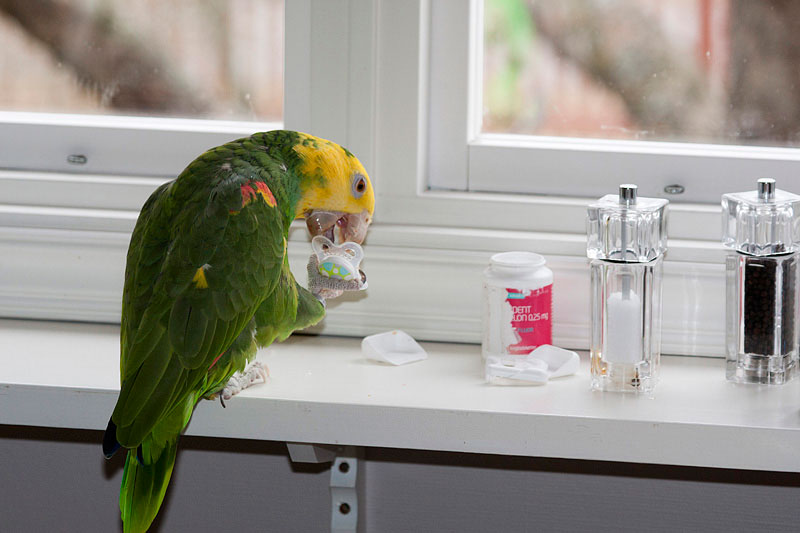 (10/3) But we are still indoors.
---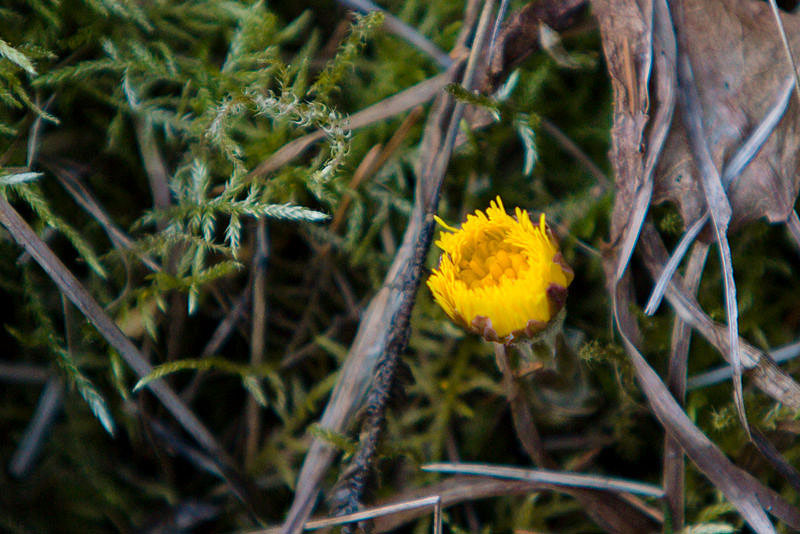 (22/3) Now then, this must be spring!
---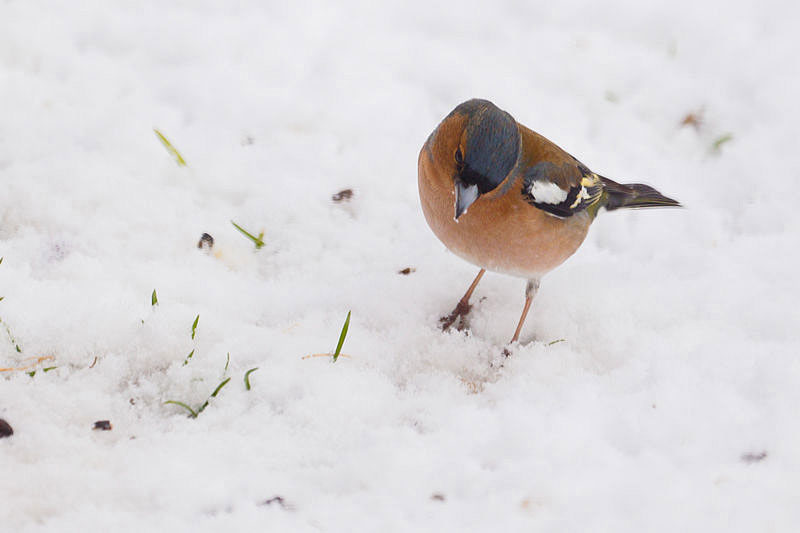 (31/3) Nah, backlash and lots of snow again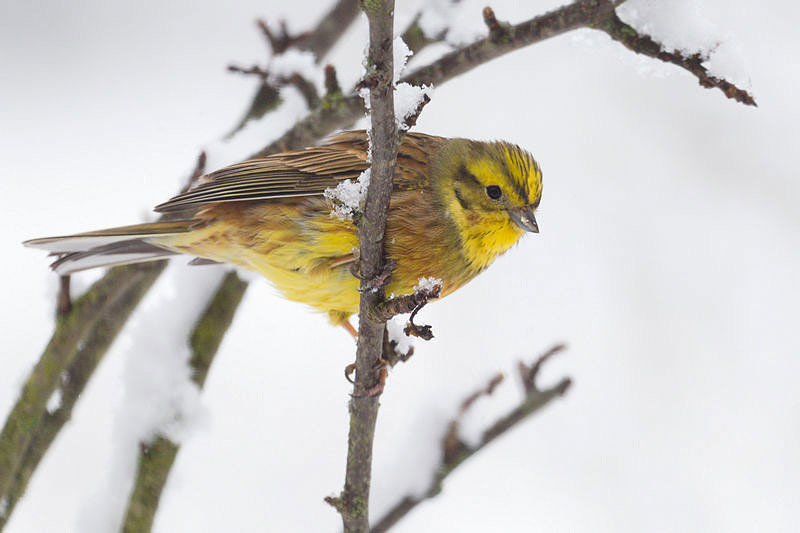 Even the wild birds had a bad time.
The journey continues over April - June!