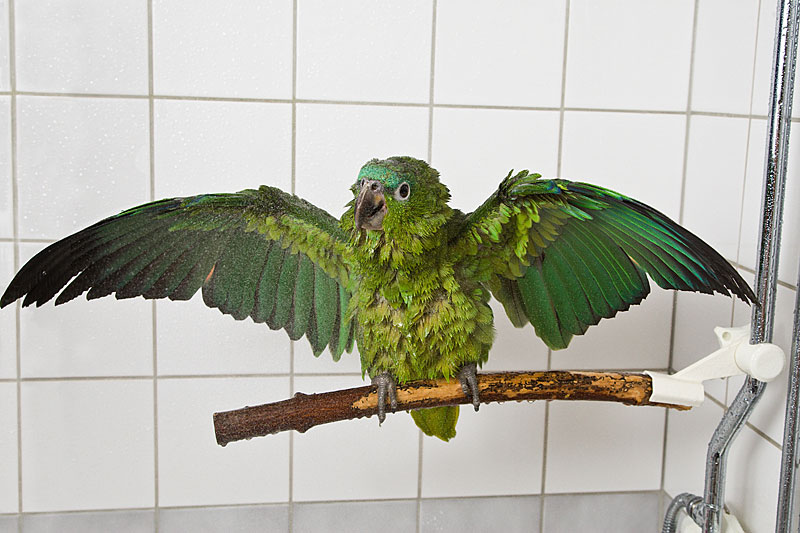 (1/1) Happy New Year! Dry air is part of the daily life when the temperature outside is around zero. Therefore a moist shower is good for Morran's mucous membranes, respiratory passages and skin.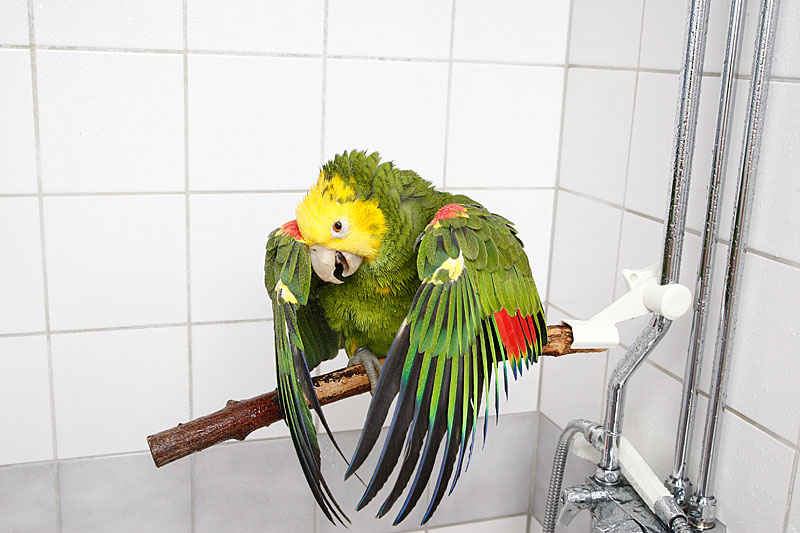 The same applies of course also for Gruff.
---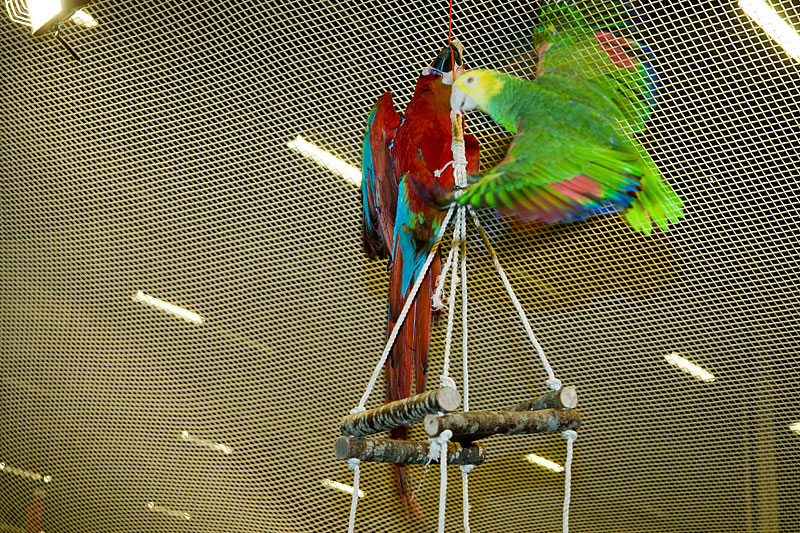 (3-6/1) The new year starts as always with a big pet fair.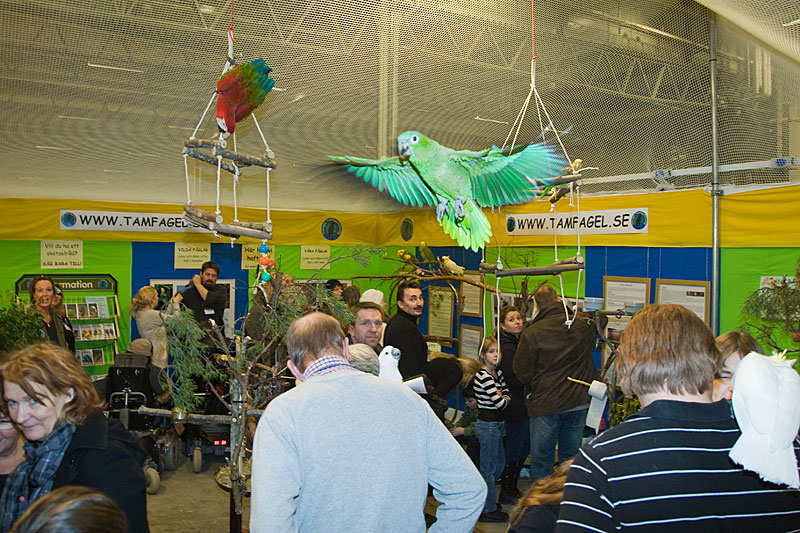 This year the entire stand had a net covering it so the birds could fly freely.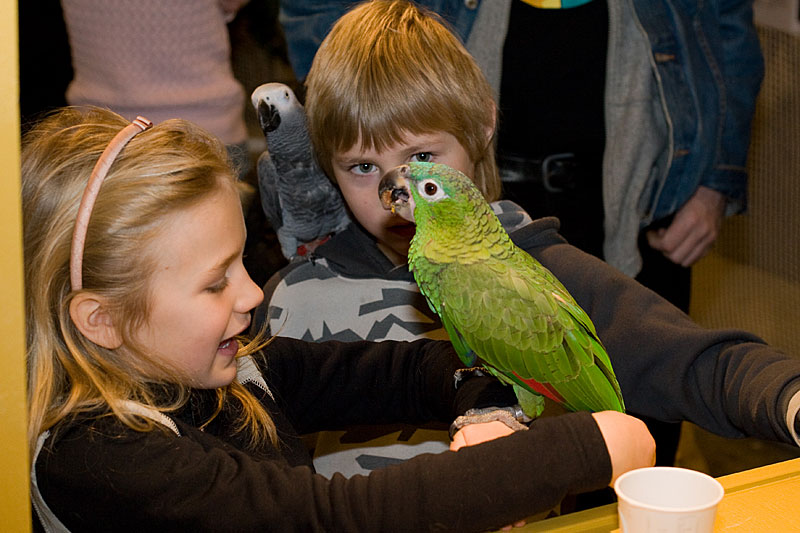 Morran got acquainted with many children…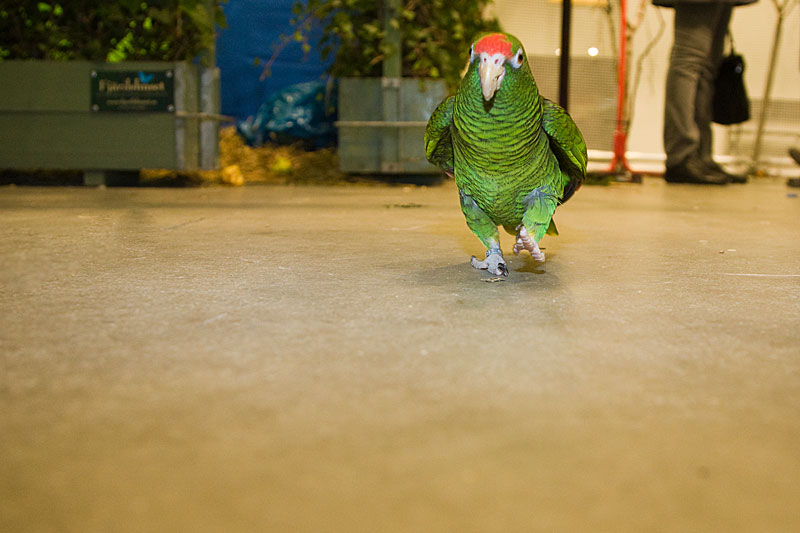 …and Youschi as always with the floor searching for tidbits.
---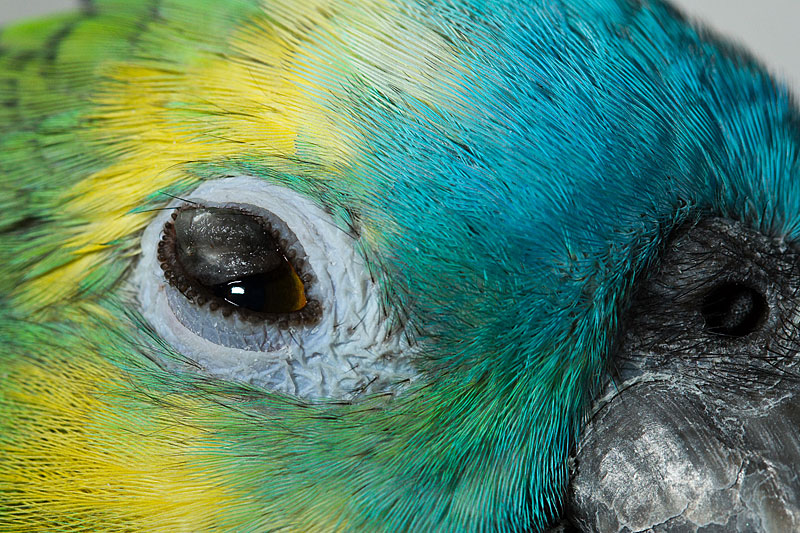 (9/1) PANIC!!! What has happened with Fia's eye?! Suddenly we found her like this, and as always this was when no veterinary was working, late Friday evening. It looks like her eyelid got turned inside out… Luckily it flipped back after one hour of despair.
---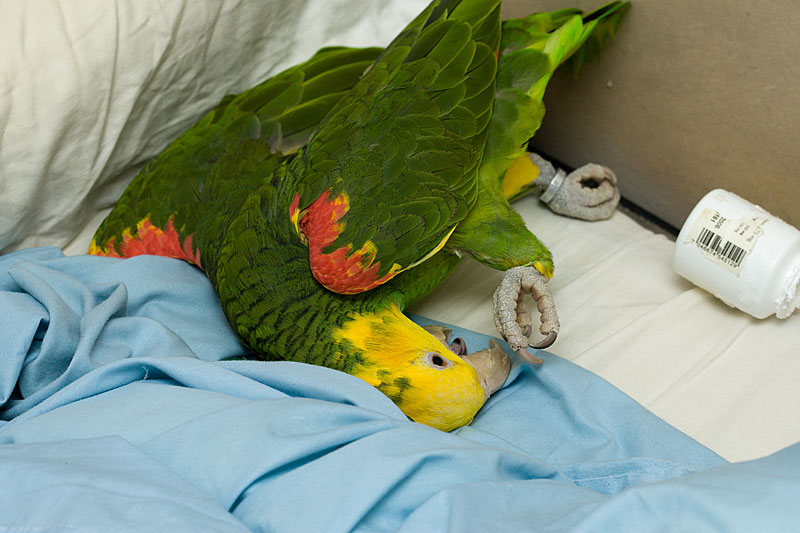 (11/1) Being indoor all the time results in a lot of excess energy that must be let out, on top of that the mating period is around the corner.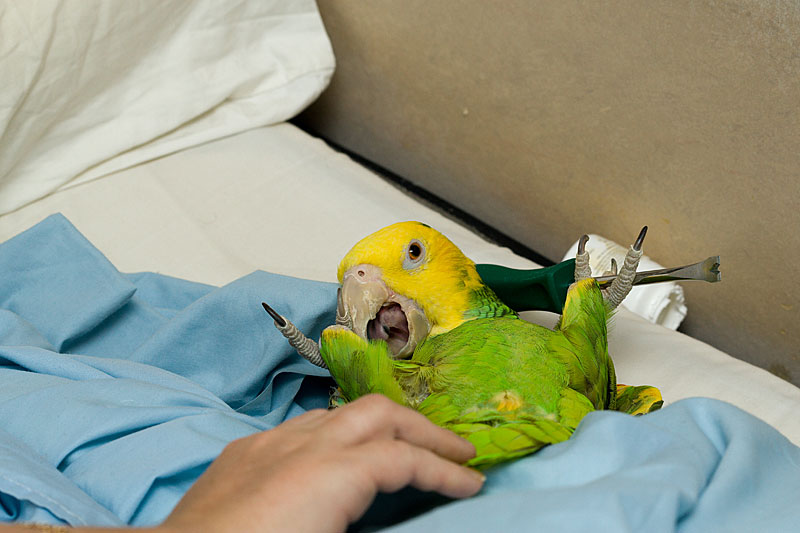 Gruff likes to play everywhere and with everything.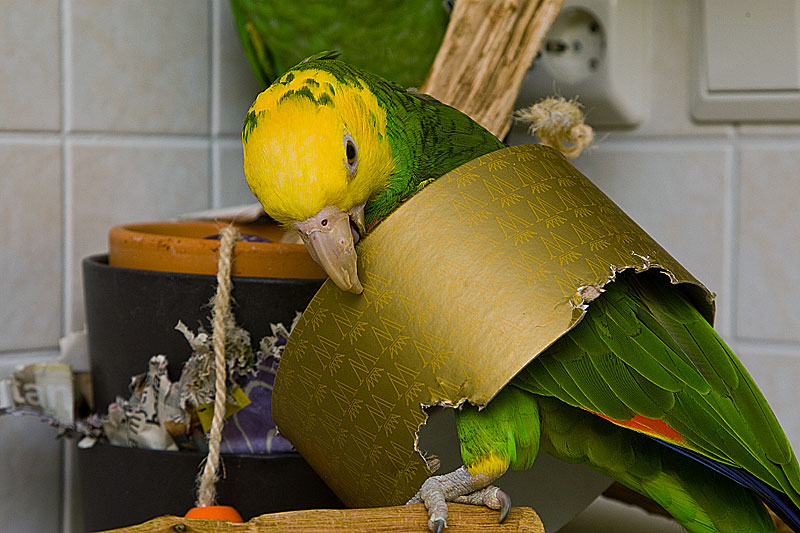 This results in that we must keep an eye on him when out of the cage.
---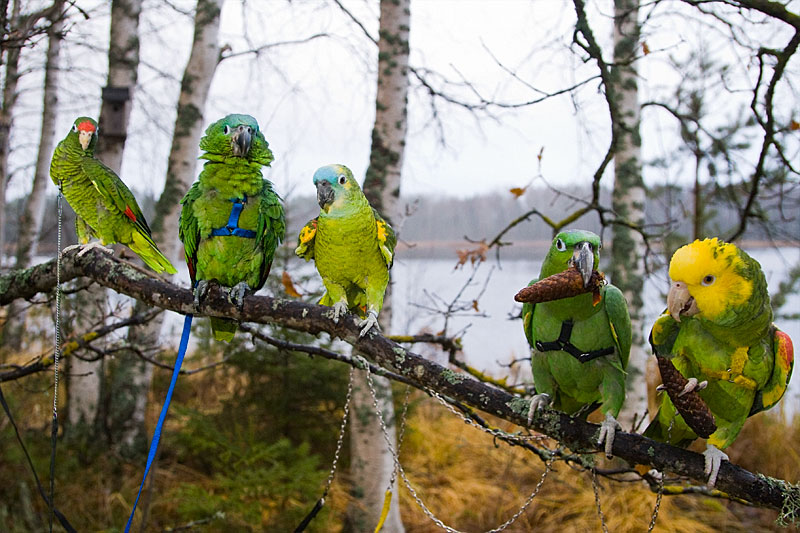 (10/2) Winter they say, however there is almost no snow outside and the temperature is around zero. Still, this time we are cheating when we took this picture in late November.
---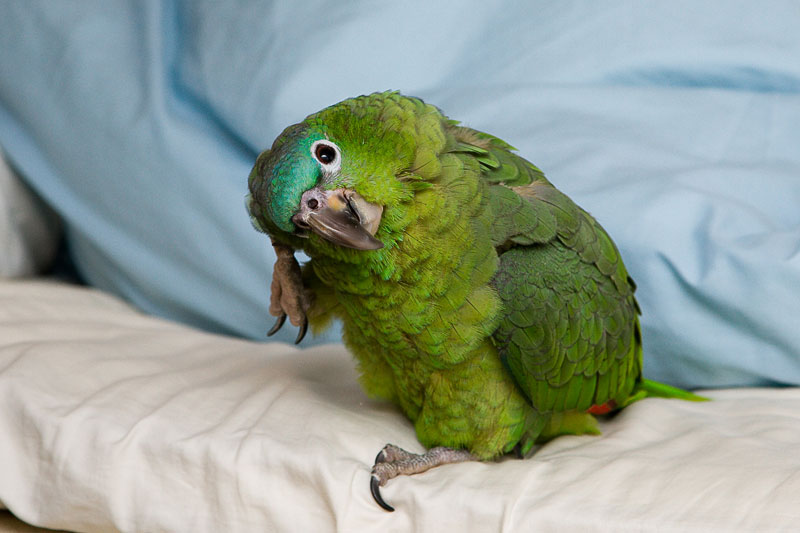 (21/2) Morran sits on the edge of the bed waiting for "the Big one" to wake up.
---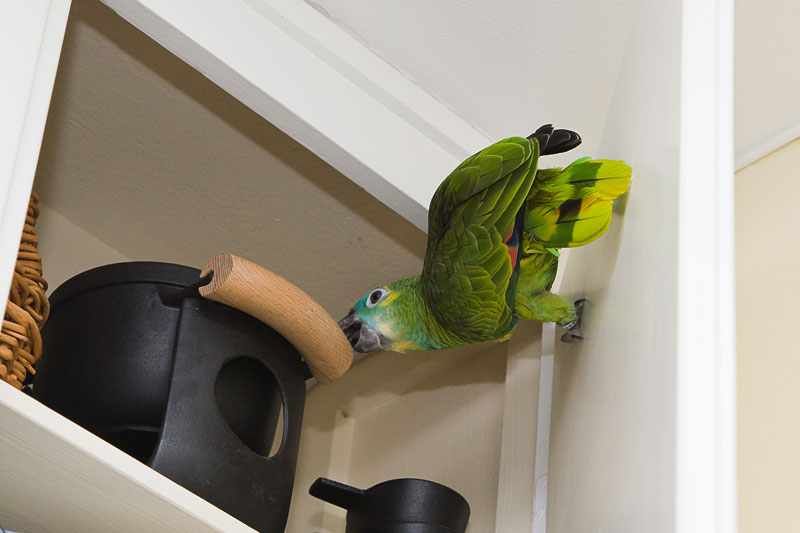 (22/2) Late February, soon spring and mating season. Fia is searching for a nest...
---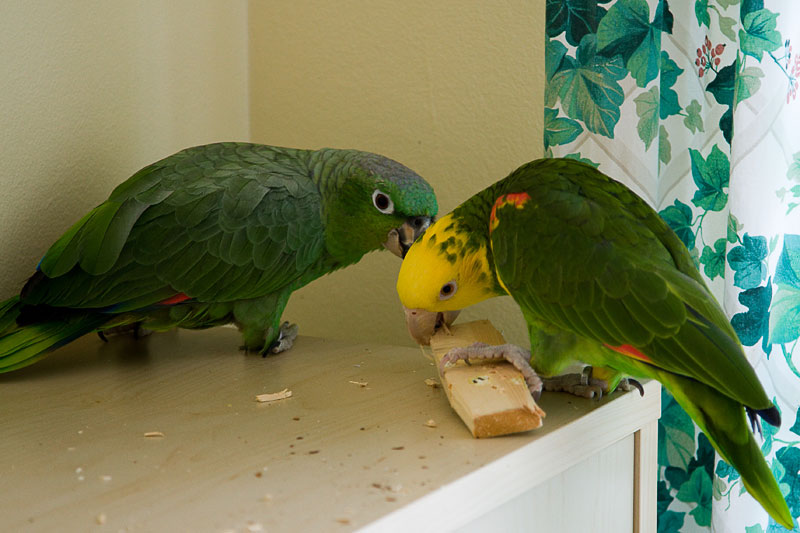 (7/3) Gruff and Manne enjoys themselves with a piece of plank.
---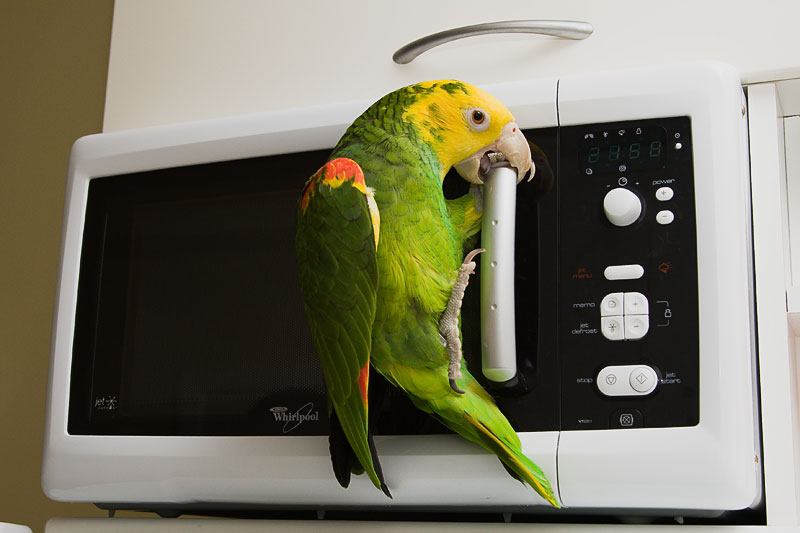 (15/3) Wow, a new Micro! Let's see if I can make any marks in it!
---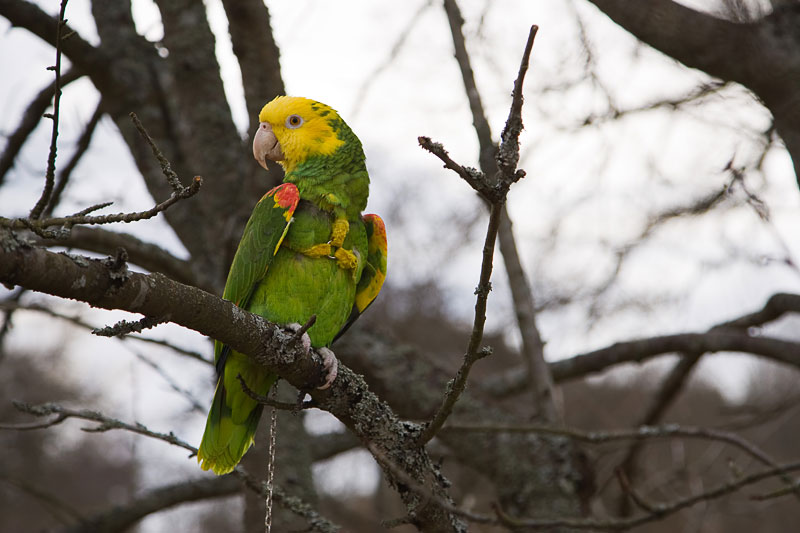 (22/3) Late March, the weather is getting better and most important of all, warmer.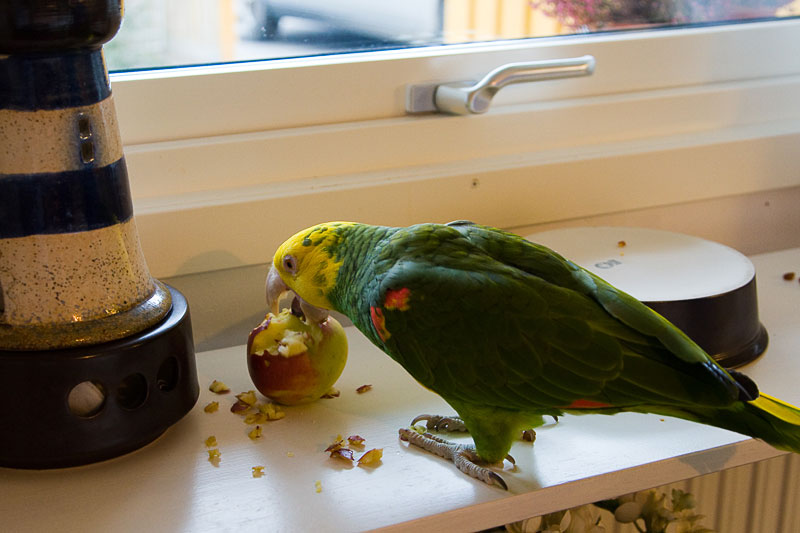 After being out, it is always nice with an apple. Most of it gets wasted by playing though...
---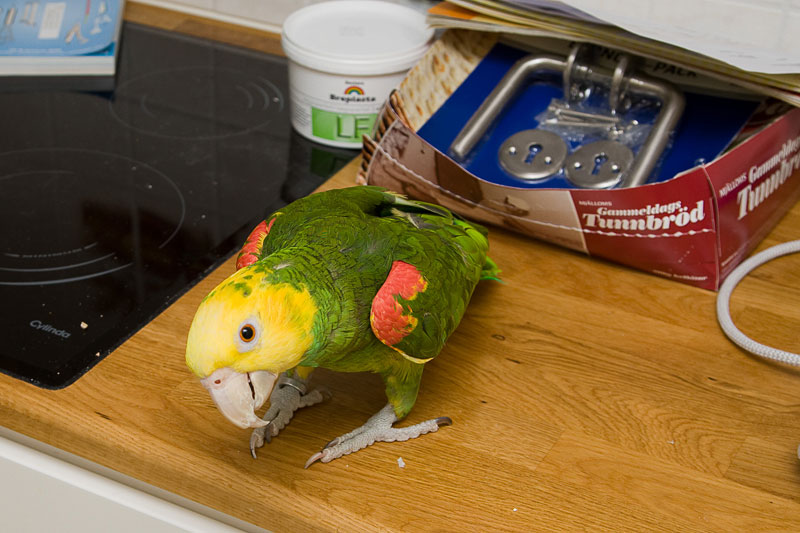 (30/3) 21:30 - Late evening and tired birds? You wish. This is Gruff we talk about and he seldom gets tired when there are opportunities to investigate. We made a test, let him move freely and only act when he is about to destroy something. Are you ready with the camera? Here we go!
11 seconds - So many things to choose from, let's see...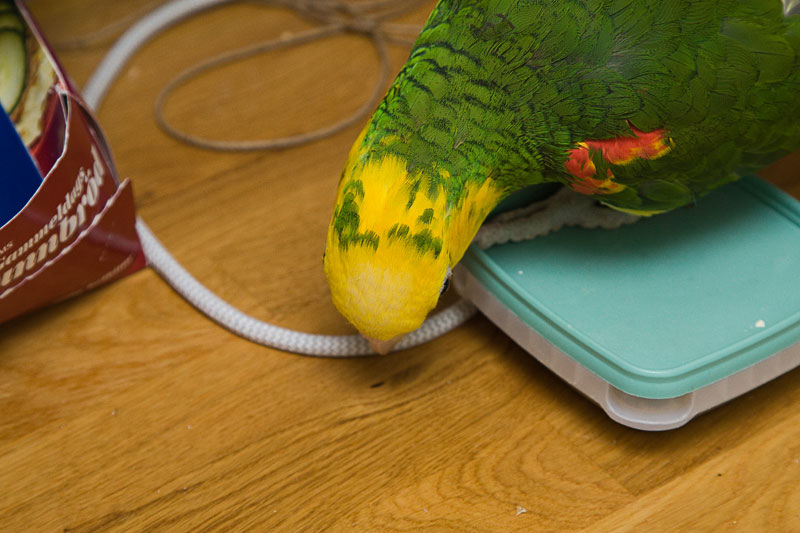 25 seconds - The cable from the iron, time out!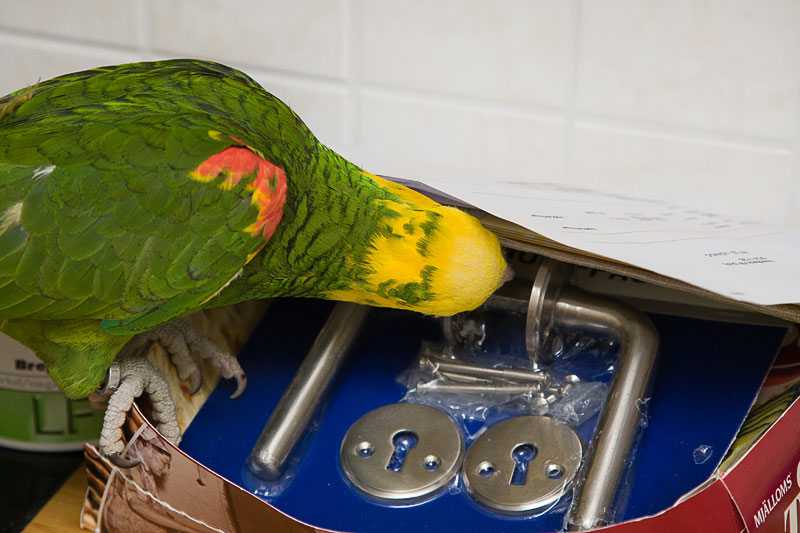 21 seconds - New door handles.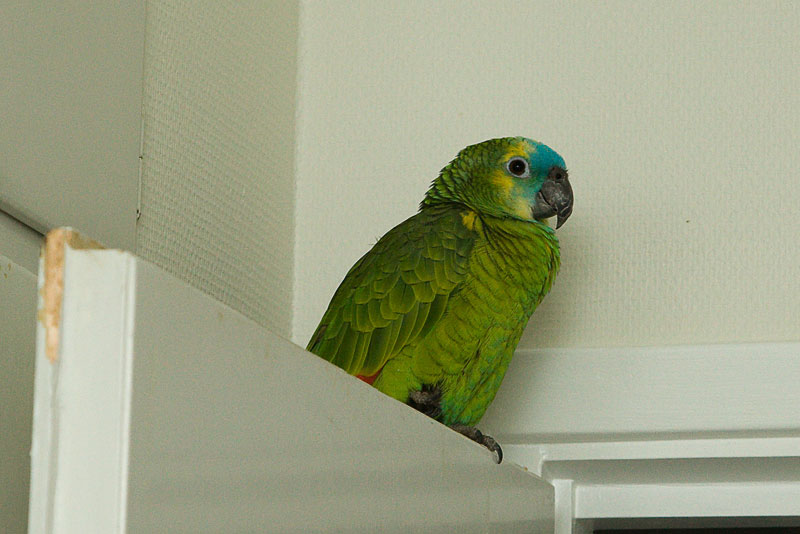 Meanwhile, what is Fia doing?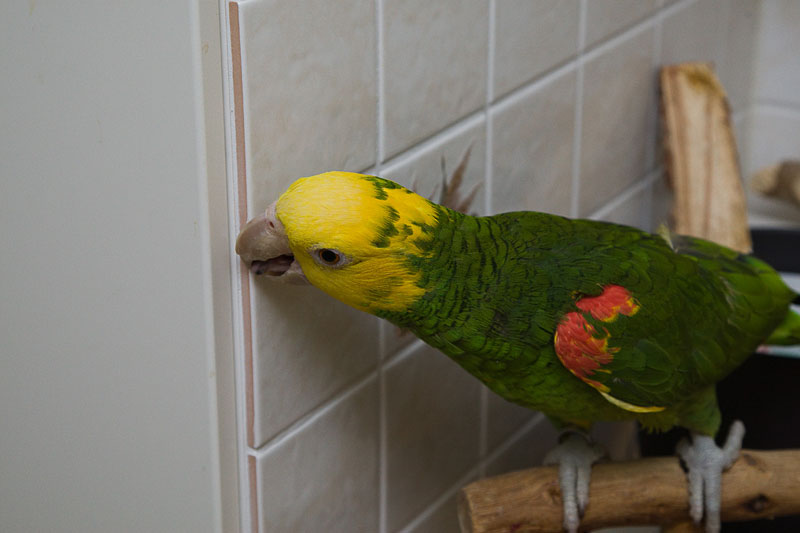 21 seconds - The tile grout seems tasty, time out!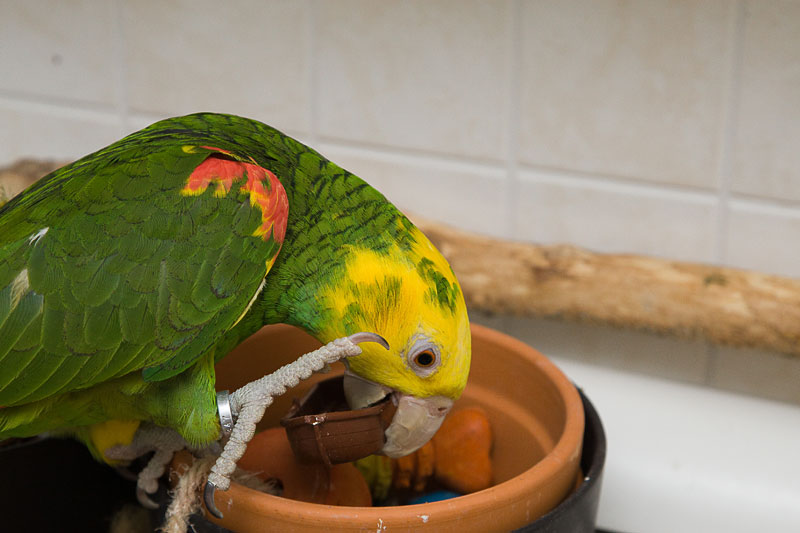 11 seconds - Ahh, my playground!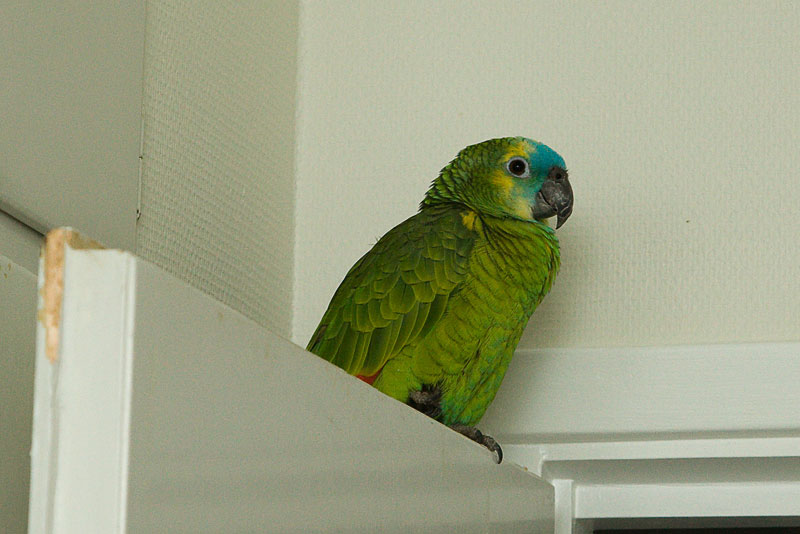 Meanwhile, what is Fia doing? Btw, the marks on the door are old.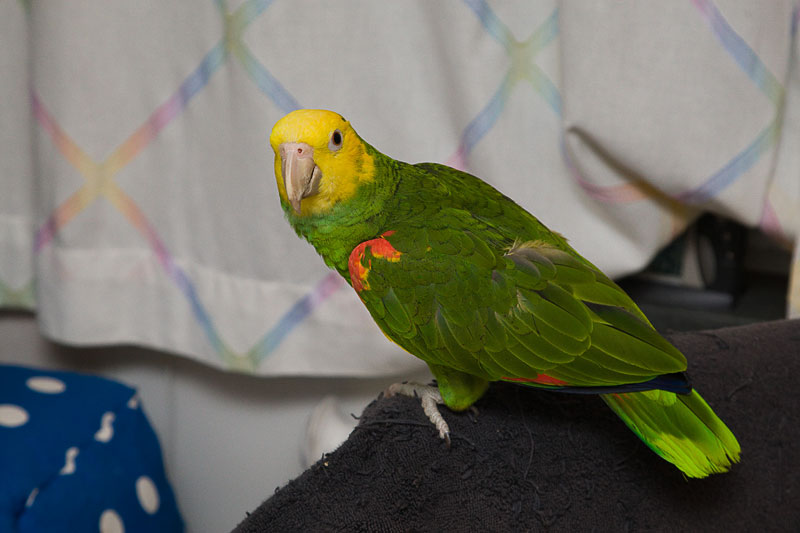 96 seconds - Sorry I forgot myself at the playground, now I'm back on track, new room, the armchair.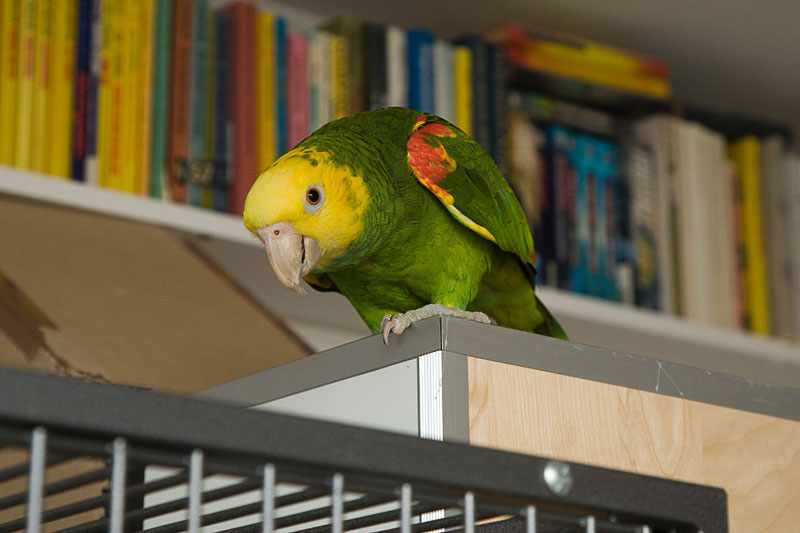 50 seconds - On top of the bookshelf, what do I see...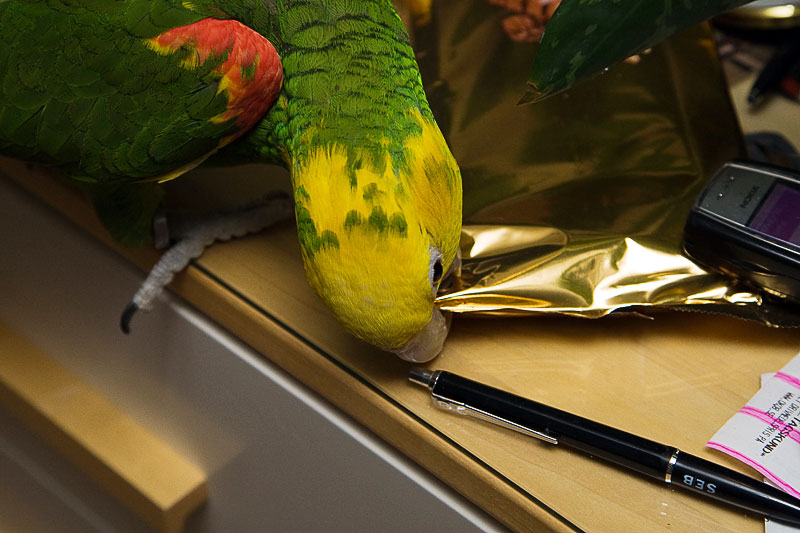 72 seconds - Lots of fun stuff on the chest of drawers!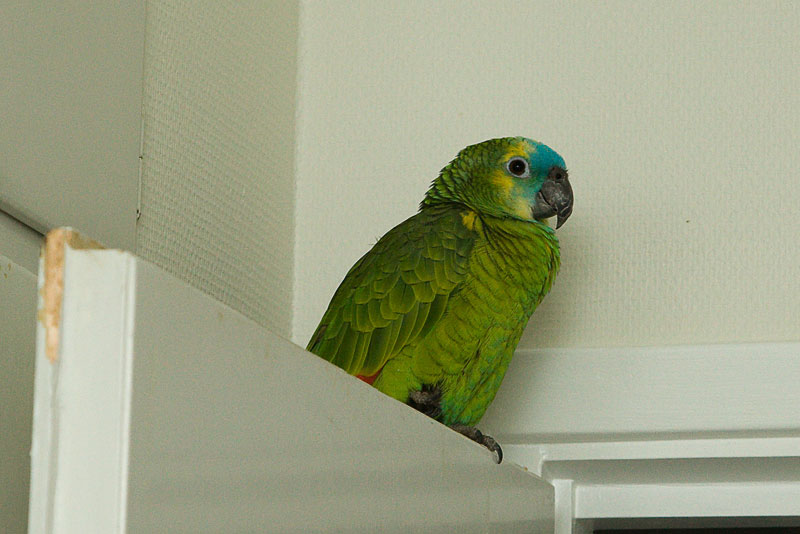 Meanwhile, what is Fia doing? We will soon replace the door, remember the door handles?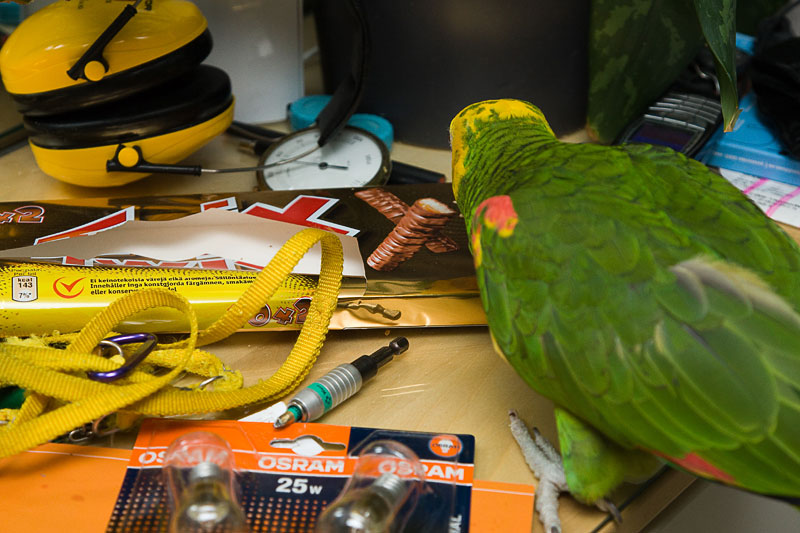 15 seconds - Here I can stay for a while. TIME OUT!!!
The journey continues over April - June!