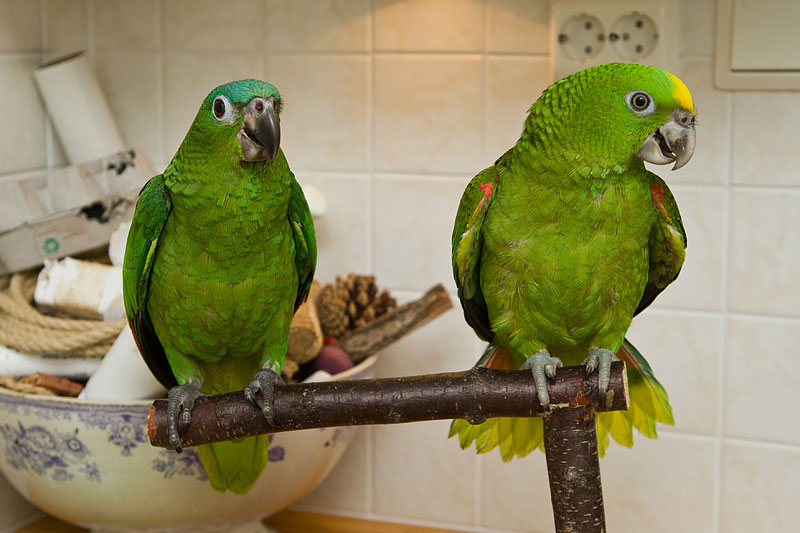 (3-5/9) Morran's baby friend Alfa, a Yellow-naped Amazon, A. ochrocephala hondurensis, visited us during the weekend when her owner was on a trip.
---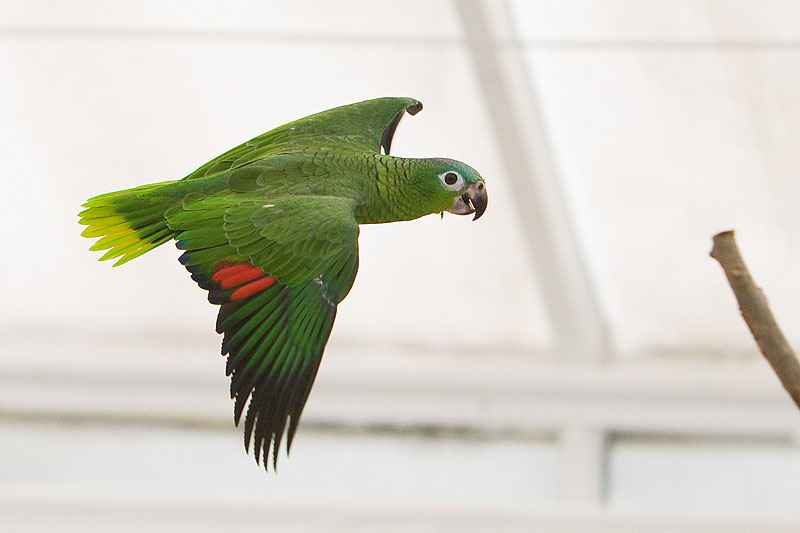 (4/10) This autumn's free flying event was the first for Morran. First it was a bit scary and unfamiliar with all this space; however, after a while she flew and flew.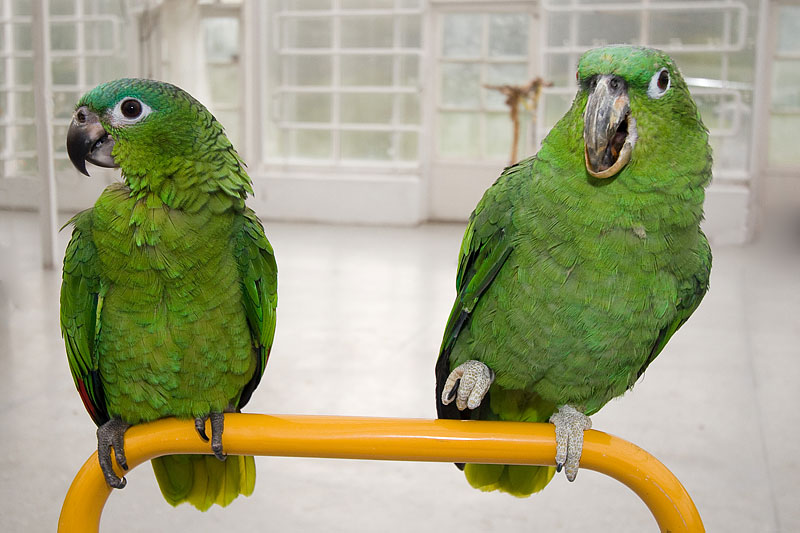 Manne and Morran, they are almost the same species, Manne, on the right, is a Costa Rican Mealy Amazon, also called Green-headed Amazon, A. farinosa virenticeps. Morran is a Guatemalan Amazon, also called Blue-crowned Mealy Amazon, A. farinosa guatemalae.
---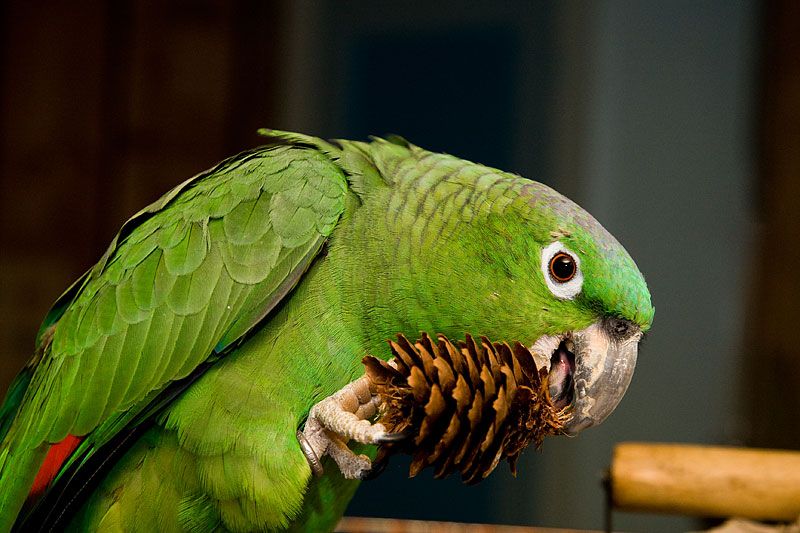 (10-12/10) Manne again, from now on he will stay with us, thus increasing the flock to five members!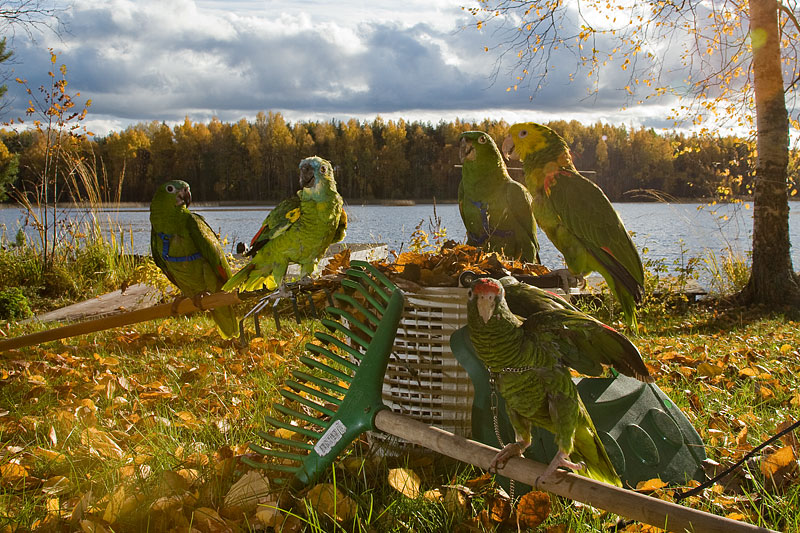 Late autumn, the leaves have fallen off and the temperature is only a few degrees plus. So this will be one of the last out-door weekends for this year.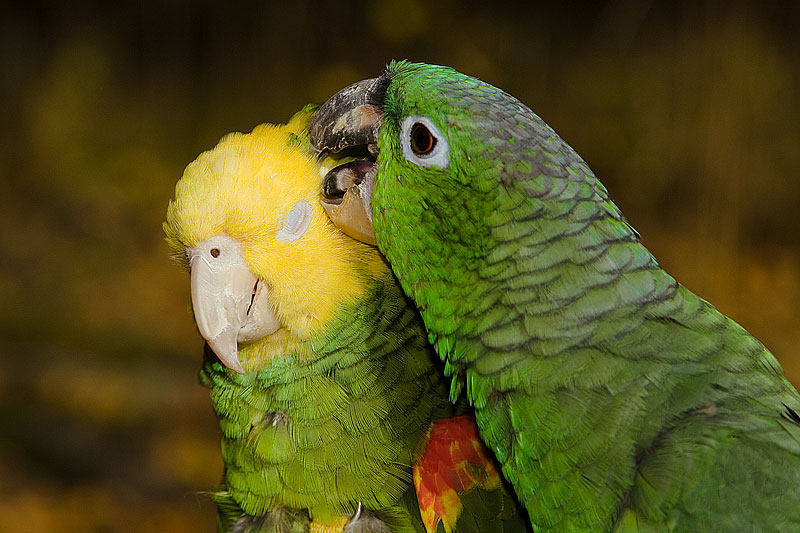 Manne and Gruff found each other almost immediately and enjoyed sitting in the sun.
Also Morran enjoyed the weather.
---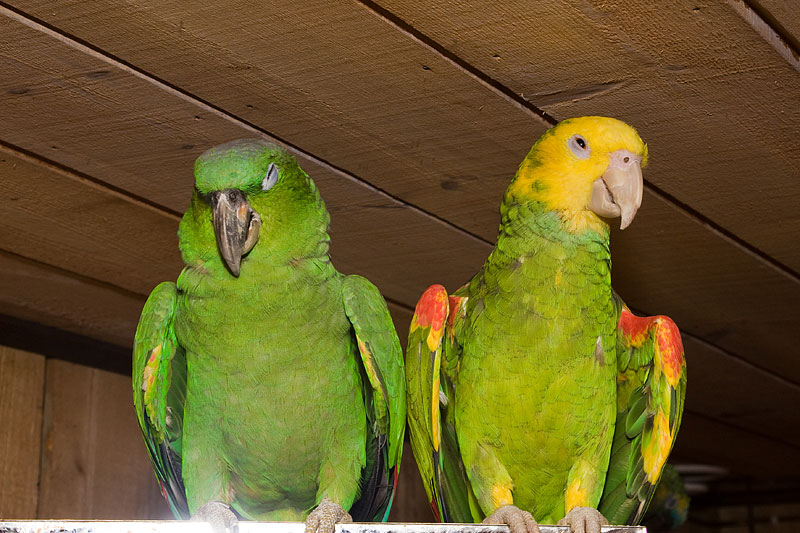 (17-19/10) Another weekend in the summerhouse, this time indoor.
---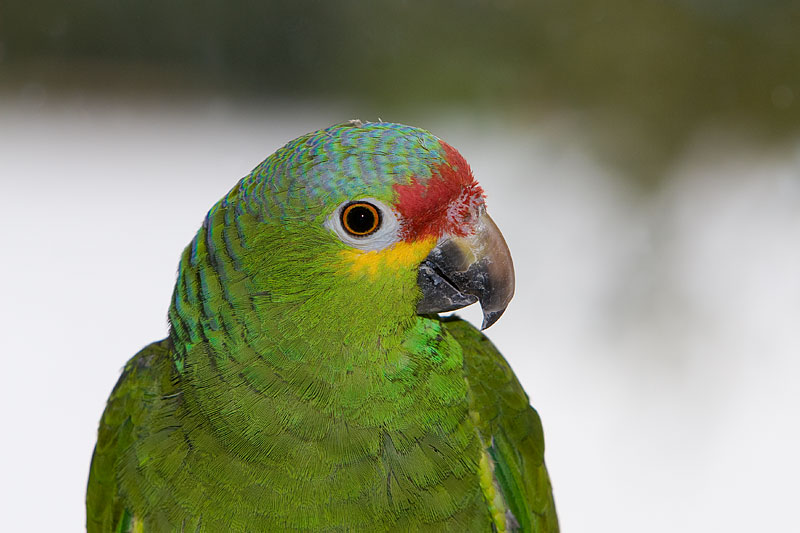 (22/10) One year ago, we lost our little Filur, we miss you!
---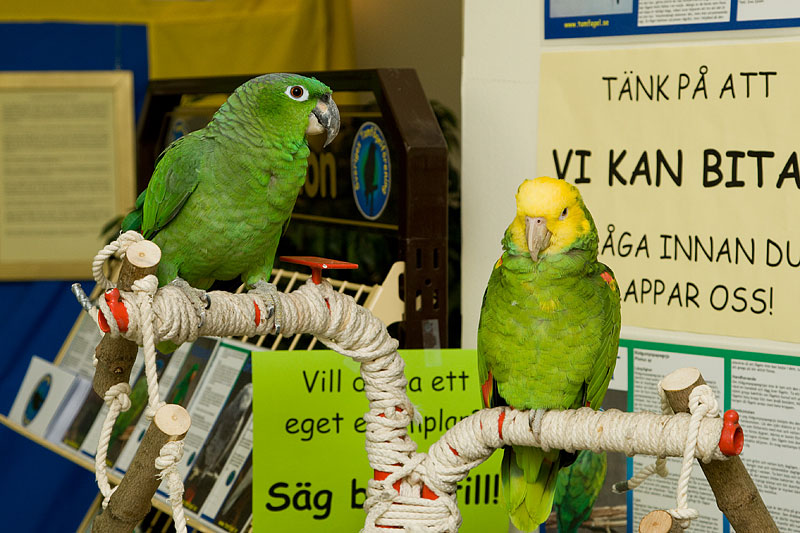 (31/10-2/11) The aviculture society of Sweden's annual meeting and Swedish champion ship was this year held in Landskrona. Our club (STF) got our own room where we could fly freely and meet the visitors.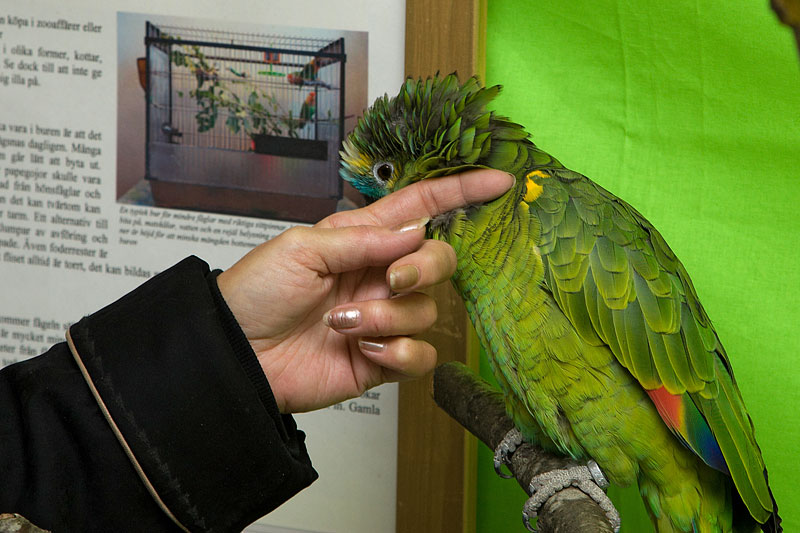 Fia had her moments when she let visitors preen her...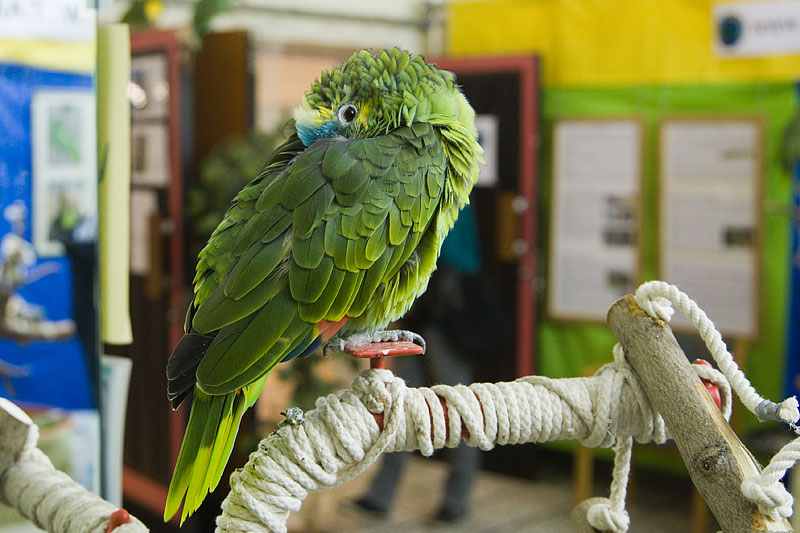 ...In between that she slept.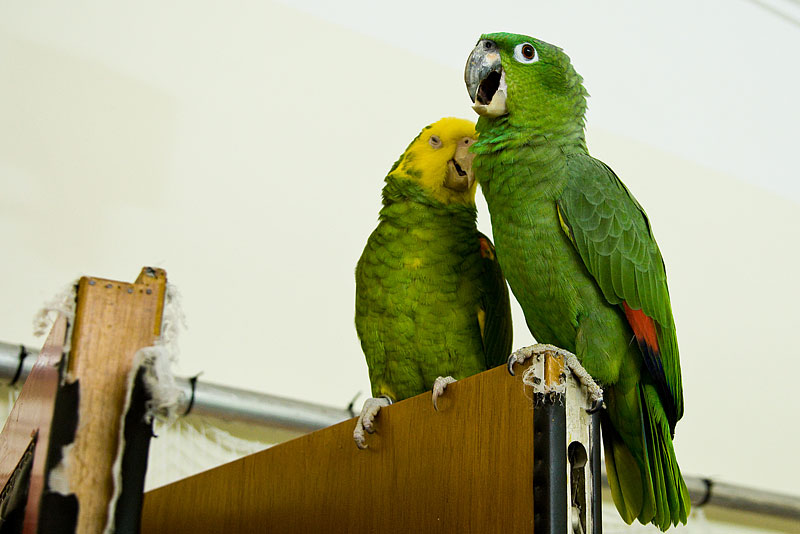 Manne and Gruff made now and then so much noise that many visitors had to leave or cover their ears.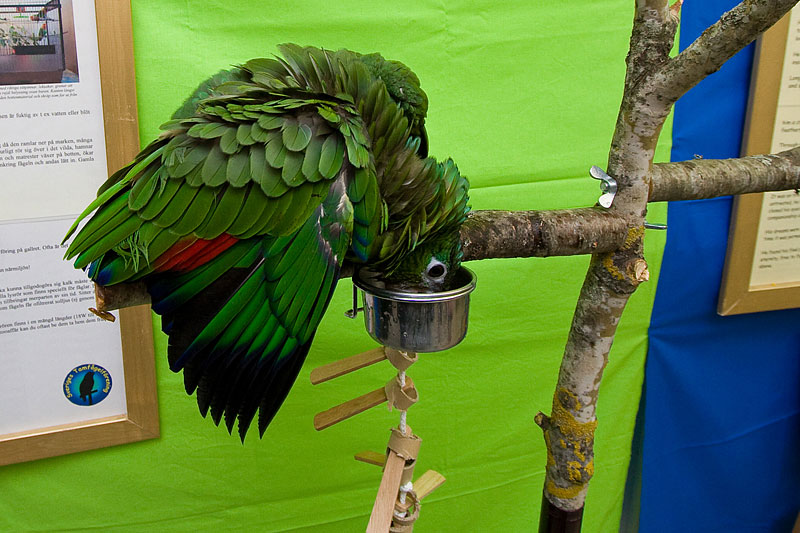 Morran felt for a shower...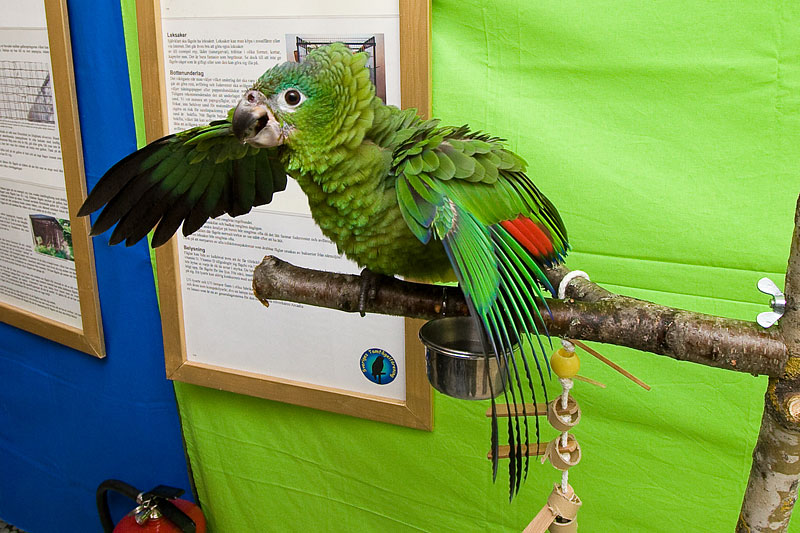 ...when there was no water or any other possibilities to solve this, she locked quite funny when taking a dry shower.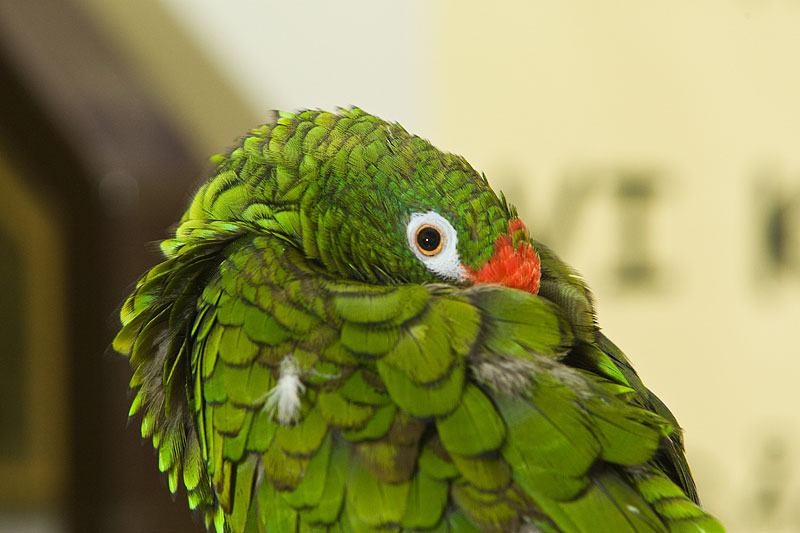 Youschi taking a nap.
---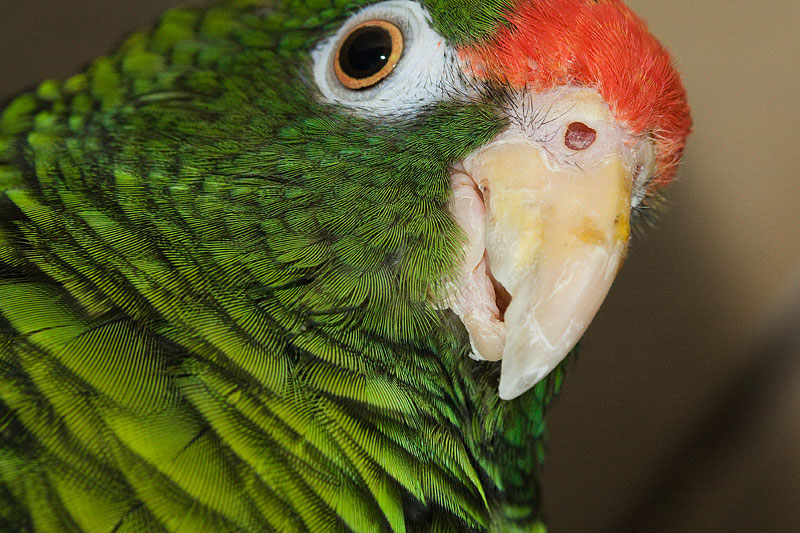 (9/11) What about Youschi's beak, now bitten twice this year? As you can see, the lower beak is growing extremely slowly and the upper recovering from the bite. As a whole, Youschi is healthy and happy. He only gets annoyed when trying to eat things he cannot chew.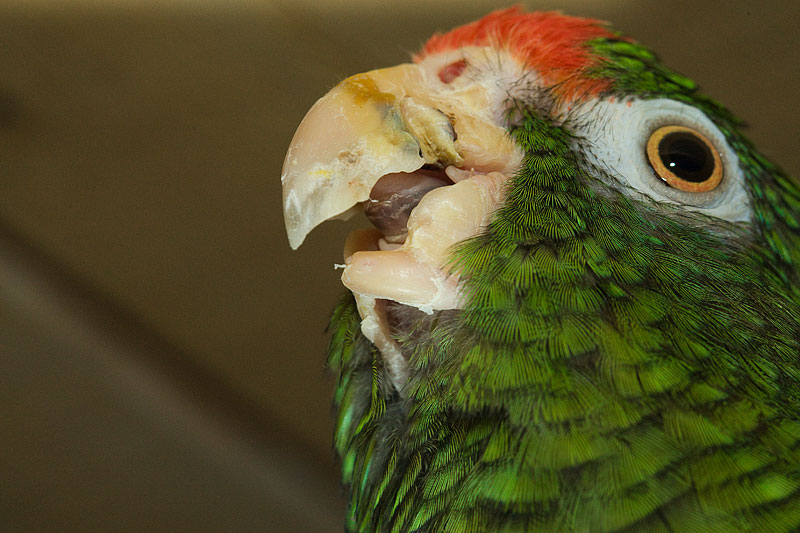 Preening is also a bit tricky when opening new feathers, so we must help him. We have not done anything with his beak like grinding and except opening feathers; he manages his plumage by himself and looks healthy.
---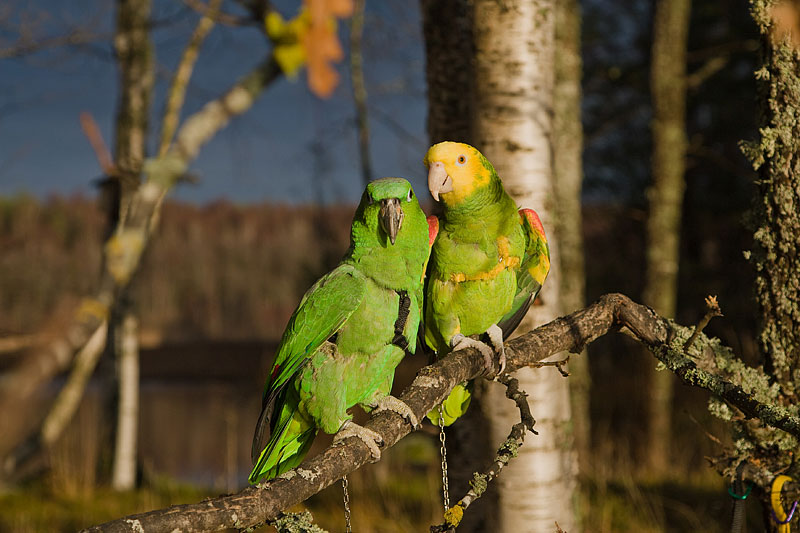 (14-16/11) The last trip to the summer house for this year, sunny and a clear sky made us disbelieve that winter is on its way.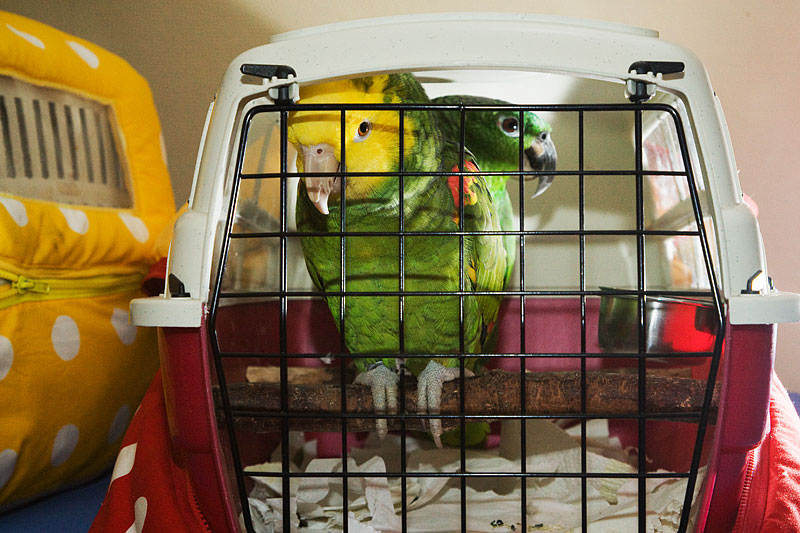 Time to go home, we will be back in early spring. (The week after, we got more than one decimetre of snow...)
---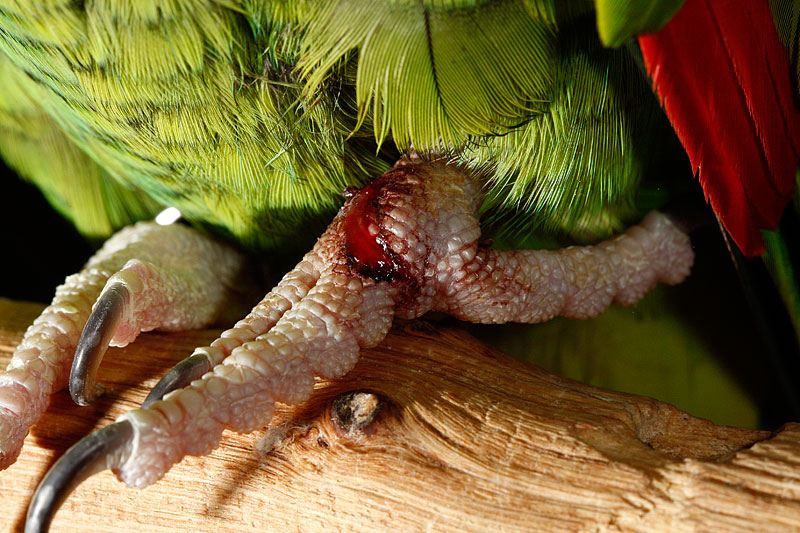 (23/11) As if not enough with Youschi's beak, now he also got bitten in the foot.
---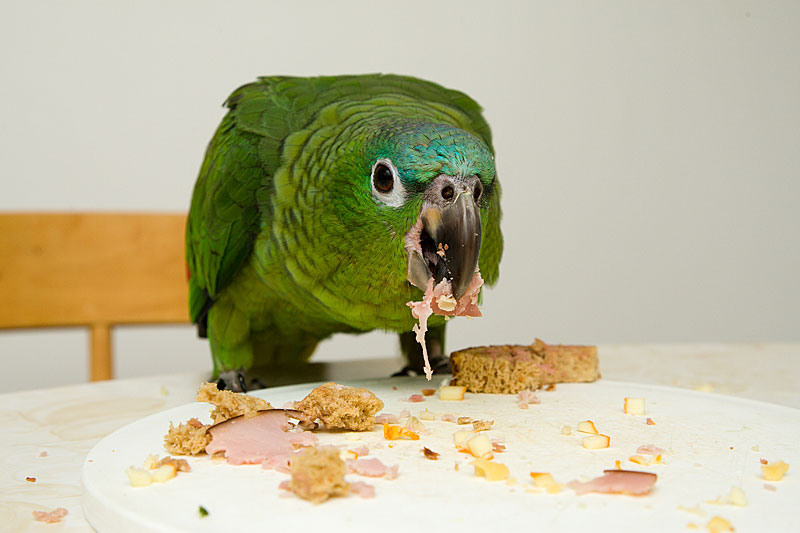 (07/12) This is Morran's first winter; from now on she must stay indoors and explore the indoor world.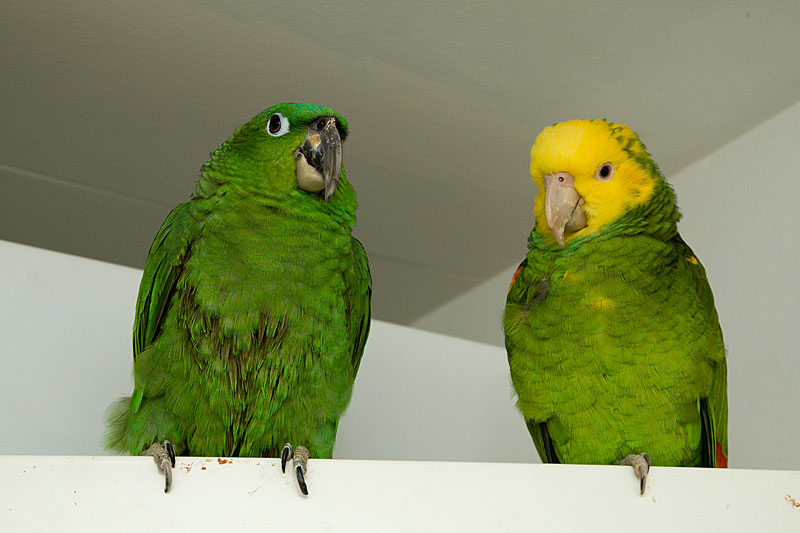 Manne and Gruff are more used to this, here sitting on top of a door drying their feathers after a shower.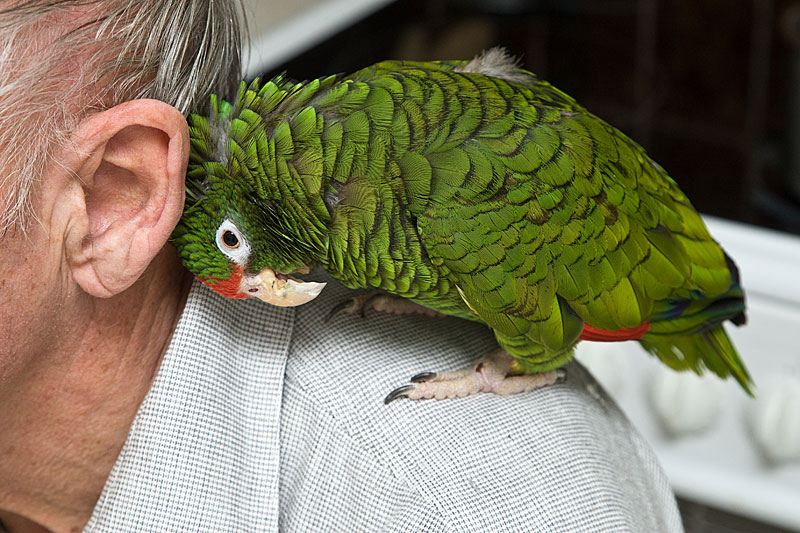 Youschi is getting cuddlier, searching for someone to scratch his feathers.
---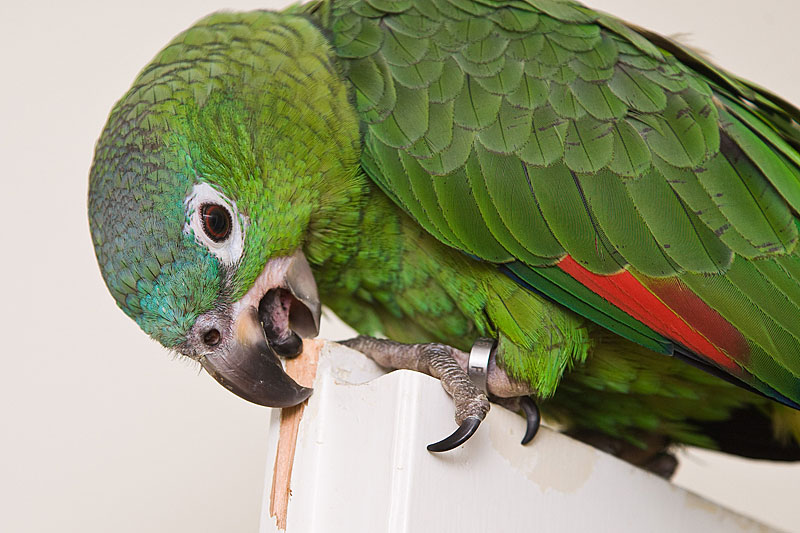 (13/12) A bit too fast for our taste, Morran now gets the hang of exploring and chewing on things not supposed to.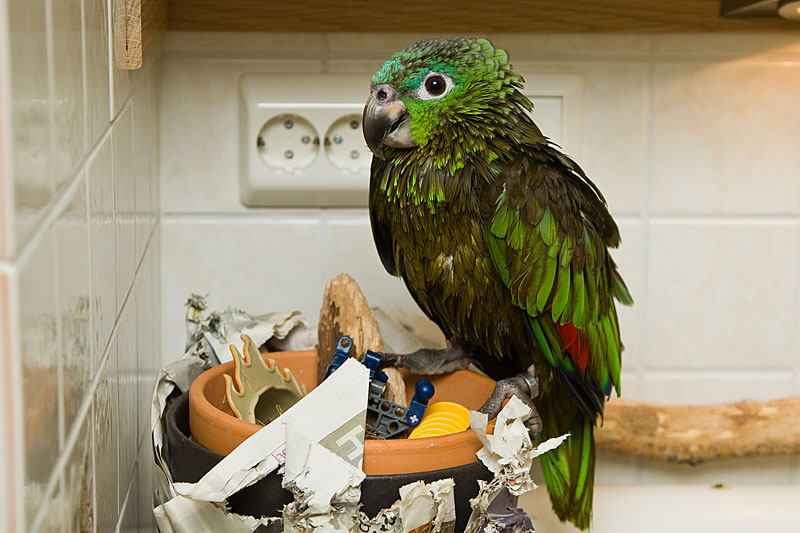 After a shower, she sits still. Here on the birds' playground.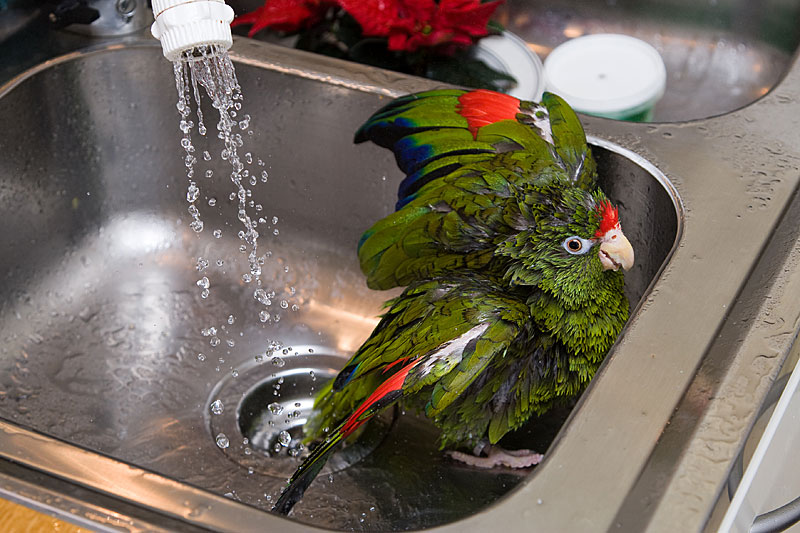 Youschi taking another shower in the sink. This time he got wet.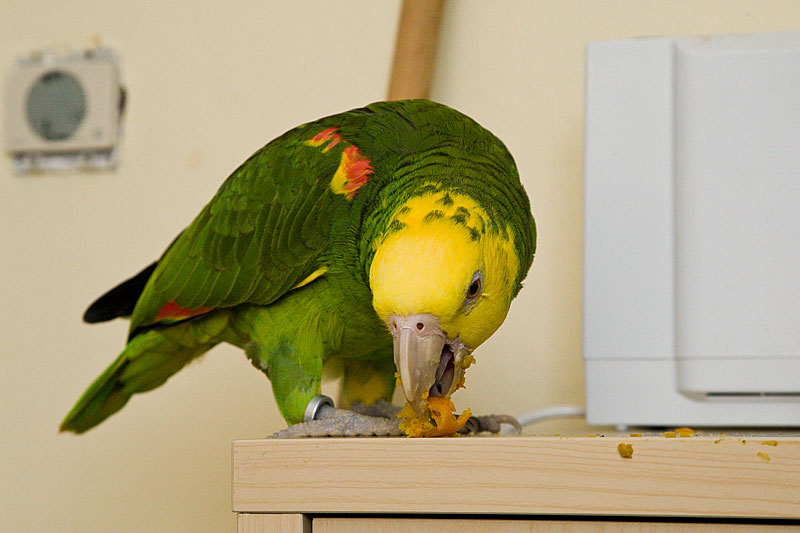 Gruff have found something to eat, Cheez Doodles anyone?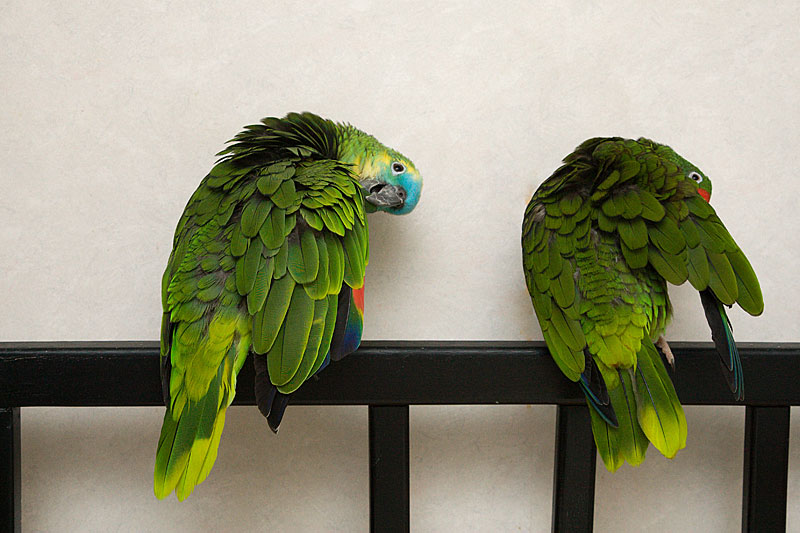 Synchronous preening…
---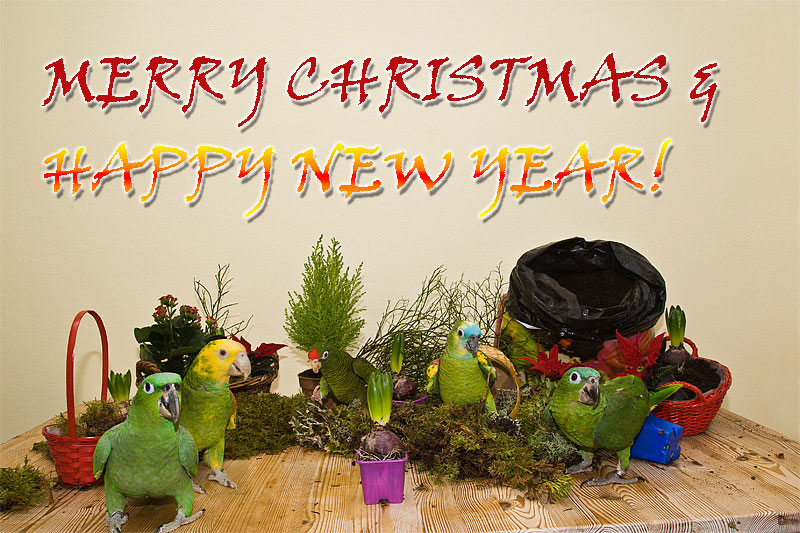 (15/12)
---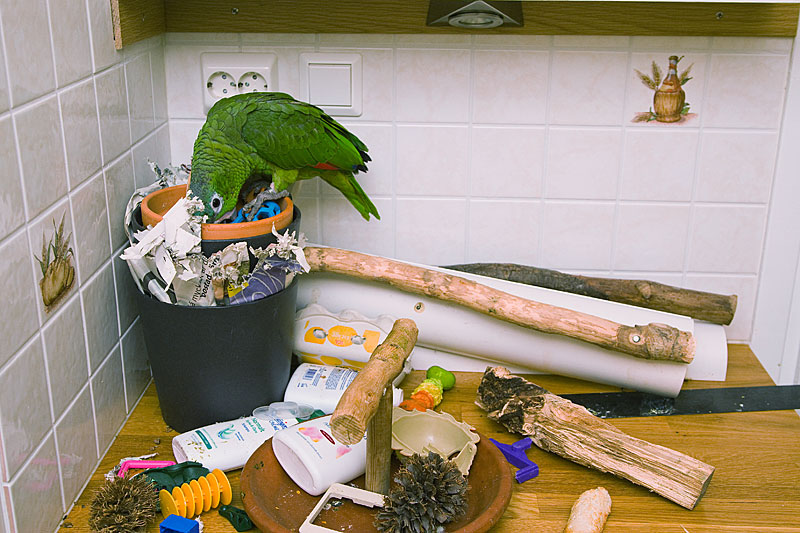 (20/12) This time Morran is dry and hence playing.
---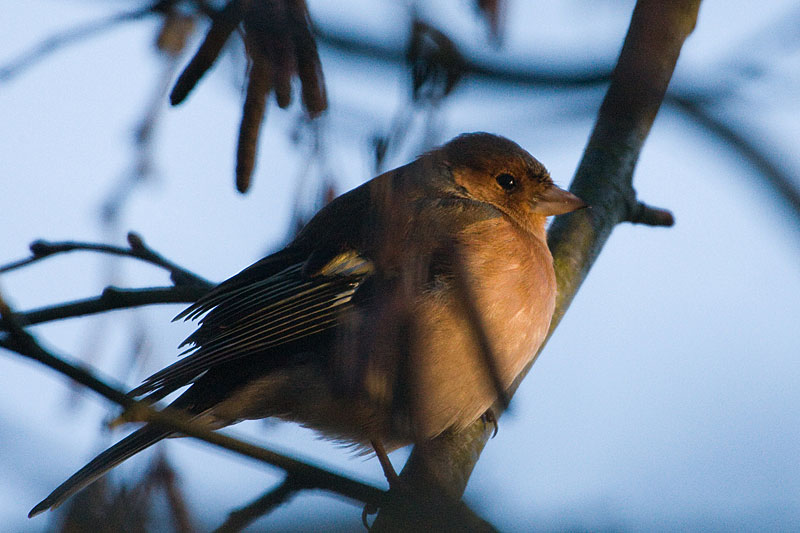 (21/12) One of the yearly winter pictures about the change of climate. Chaffinch in Sweden this time of the year is not normal, they normally migrate to warmer latitudes during the winter.
---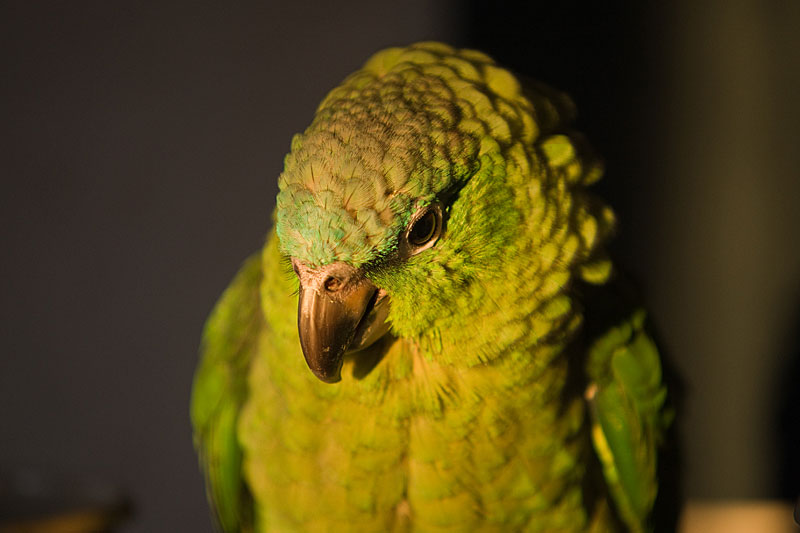 (23/12) Tomorrow is Christmas Eve, Sweden's primary festive day. Morran is enjoying the sun shining through the window, something uncommon this time of year. The sun shining, not Morran enjoying herself.
---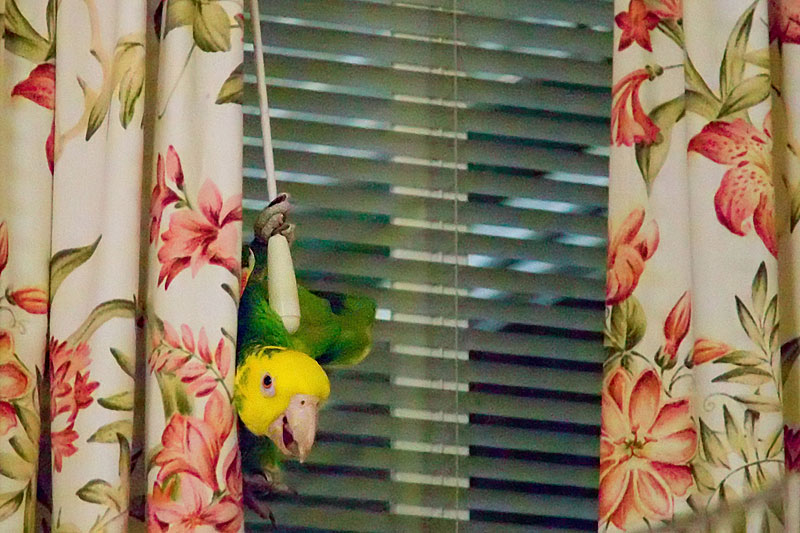 (24/12) Christmas Eve! Party in the grandparent's curtains!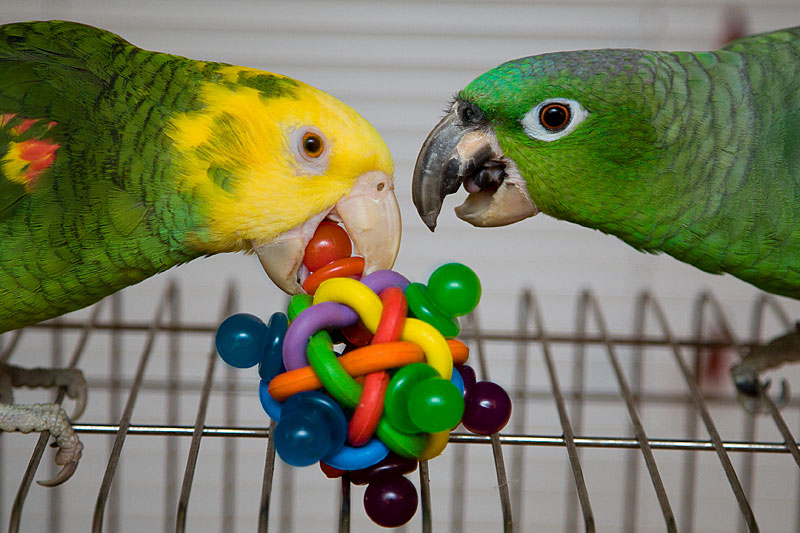 And playing with our new toy.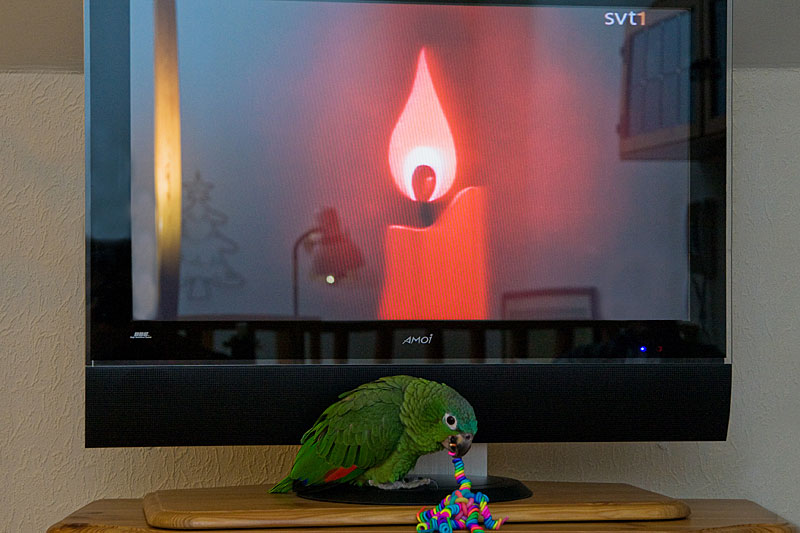 Morran is playing with her new toy in front of the telly, cute.
---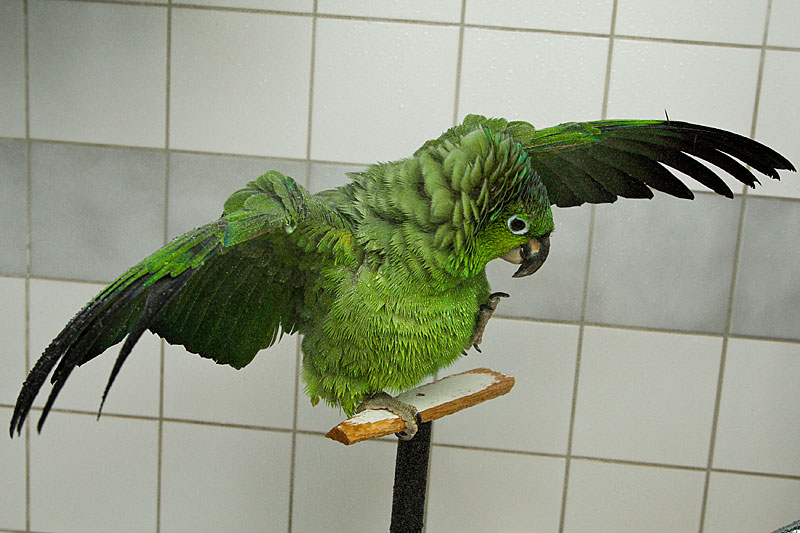 (25/12) Christmas Day, Manne think its time for a shower.
---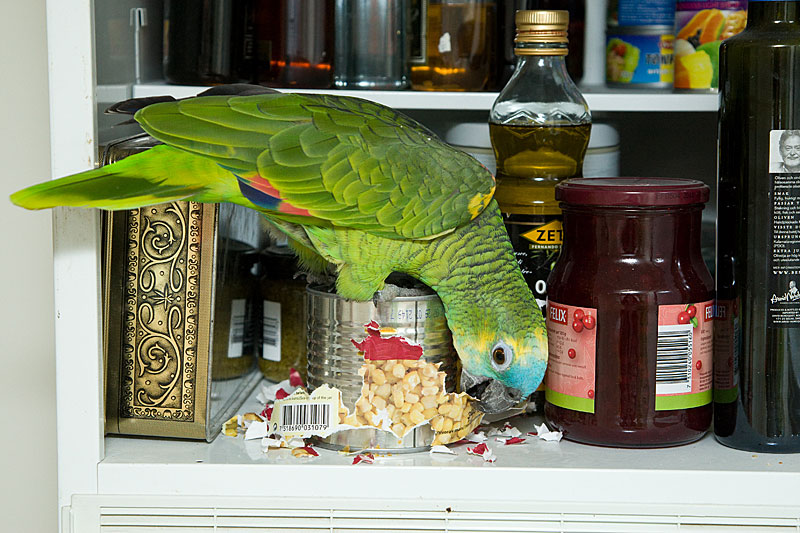 (27/12) Guess what, spring is soon here! Fia think it is time to prepare a nest. Same locations as last year, and yes we have problems later on to find the correct can.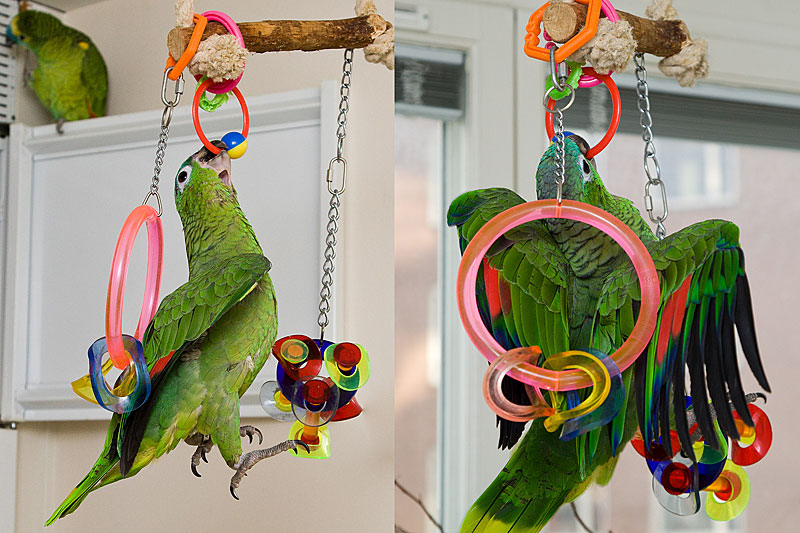 Slowly Morran gets better in coordinating her movements. Training in the swing improves her reflexes and moves.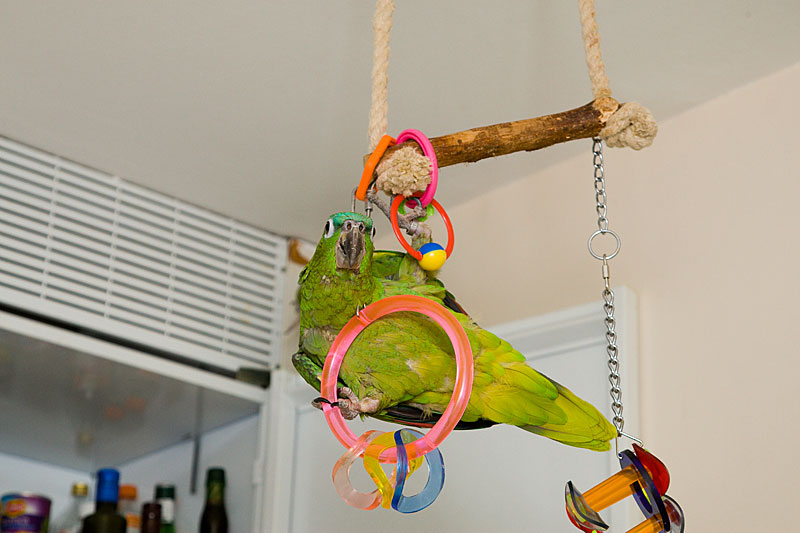 Except from Gruff, she is now the master of playing in the swing.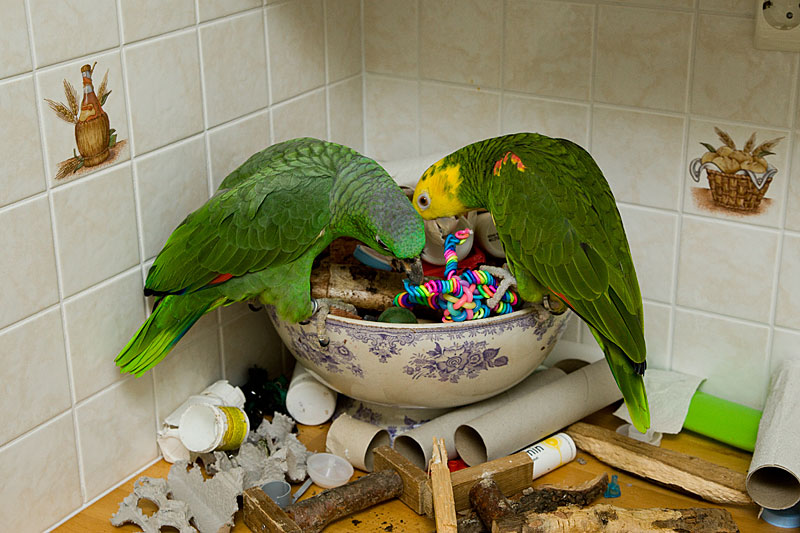 Manne and Gruff is enjoying themselves at home number two's playground.
---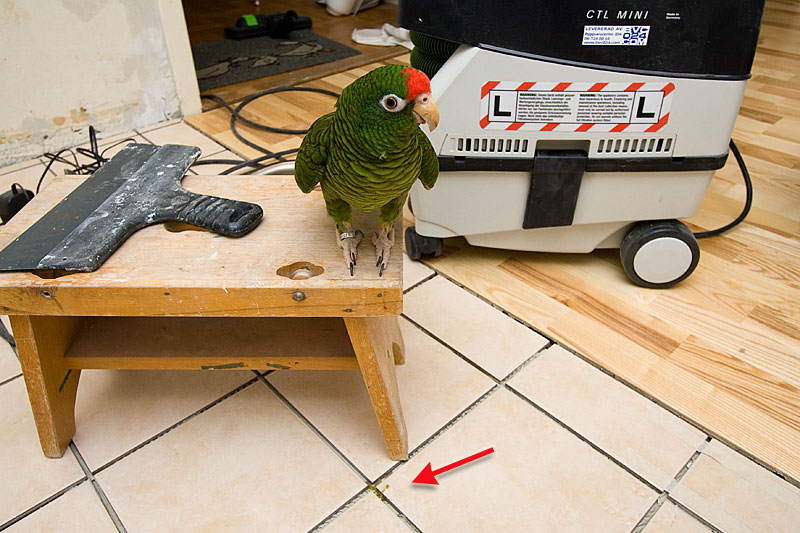 (28/12) During Christmas and New Year, we refurbished the hallway. If you look closely, you can see that Youschi has left his mark on the newly laid floor tiles.


The journey continues over 2009!